Simone Biles: Everyone is Human
As the speakers boom throughout the audience preparing to announce the scores chosen by the judges, athletes hold their breath, hoping their life's training has been worth it. In the Olympics, even a difference of a tenth of a point can be the deciding factor between a gold and a silver medal, or no medal at all. Winning four gold medals and a bronze in the 2016 Tokyo Olympics, gymnast Simone Biles quickly became a household name in the world of gymnastics, launching an award-winning history in competitions and phenomenal career. So when the 2021 Tokyo Olympics rolled around, people were notably shocked when Biles, the expected winner of the women's all-around gymnastics and whom many perceived as a powerhouse athlete, withdrew from the women's finals. 
Biles is especially famous for her Vault performance, associated with a specific type called the Amanar (vault with two and half backward twists). The Amanar is difficult to perform, but Biles has an impressive history of completing it flawlessly ever since 2013. At this year's Olympics, she was only able to do one-and-a-half twists, did not reach high up in the air, and stumbled greatly on her landing, a shock for people around the world who have watched her perform the past seven years.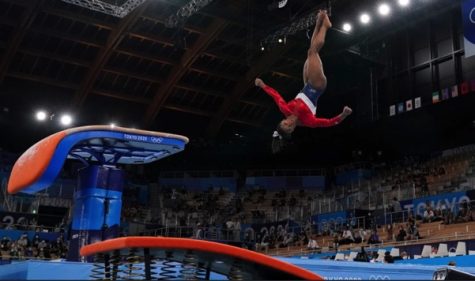 What Biles suffered and is still recovering from is a gymnastics symptom called the Twisties. The Twisties happen when gymnasts are twisting and turning in the air when doing a stunt such as a Vault. The brain is not in coordination with the body, one cannot tell where the ground is in relation to their body, and suddenly moves and skills that one has previously been able to do hundreds and thousands of times suddenly don't turn out correctly. Since concentration and focus is unstable, overwhelming struggles emerge from not being able to do the moves and skills that one has trained for for so long, and the threat of injury becomes even more serious. If a person's mental health is unstable, it becomes dangerous for their wellbeing and their physical health. Even though gymnasts train for years and years to control their bodies, the Twisties are common to emerge and cause them to lose themselves in the air while doing rotational moves, becoming paranoid about being able to do moves and injuring themselves. It can be referred to as a mental block.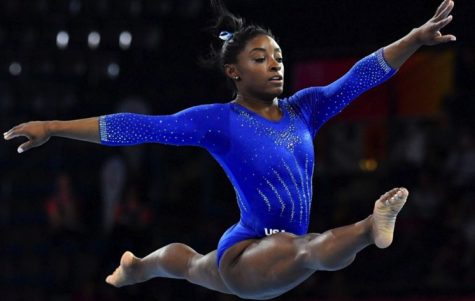 Many gymnasts have experienced the Twisties before in competitions, but not much has been addressed about the mental health of gymnasts. Biles, in particular, has had a lot of stress and worldly pressure on her. She came into the 2021 Olympics undefeated, expected to win first place. She spoke out about feeling like a product of entertainment by the media and viewers of sports, highlighting the fact that people must understand gymnasts are humans too: they put in constant work and effort and to be called "quitters" is equivalent to saying they have no value. People sometimes do not take time to think about the physical and mental preparation that is critical to gymnastics. Gymnasts perform overwhelmingly difficult moves that place enormous strain on the body and always present the threat of injury. Biles stated the focus and care of athlete's bodies and minds is more important than simply competing because people want them to. Her strength and maturity is making the decision to pull out in order to prioritize mental health is a huge step forward in the history of gymnastics. If people are struggling, it shouldn't be considered fear or cowardice for them to put their physical and mental health first.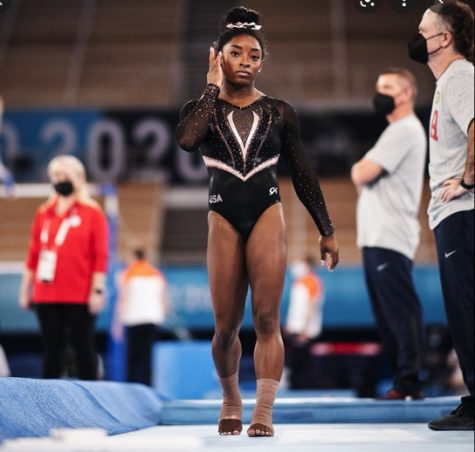 Biles is now taking time to rest after realizing that she is worth more than all the gold medals she wins in the sport. Since there is a public expectation for gymnasts to perform without thought being given to their mental and physical health in the gymnastics community, openly talking about therapy and mental health issues is a far more significant accomplishment that needs to be addressed and is being brought to greater light by the 24-year-old gymnast.