THE SHOW: BLACKPINK's Attempt At Virtual Concerts – A Review
Derek Wong, Co-Editor-In-Chief, Staff Writer
February 12, 2021
THE SHOW
Artist: BLACKPINK
Date: 30th January 2021/31st January 2021 
As the pandemic continues to affect the world, music artists are getting their feet wet with the virtual concert realm. Many music festivals in 2021, such as Coachella, are also being canceled, and we are still in need of live musical performances.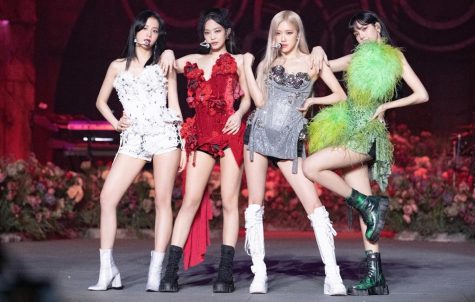 When BLACKPINK announced the aptly titled "THE SHOW" back in early December, fans wondered how this K-Pop giant – consisting of the four members Jennie, Jisoo, Rosé, and Lisa– would present its vision of a virtual concert. Teasers were frequently given, as per K-Pop fashion, and, while the show was postponed from its original December 27th date, YG (the group's production company) didn't shy away from promoting the event while offering no details of what to expect, save for the news that Rosé was going to debut solo material during the concert.
After getting off a Zoom sleepover party with my grade, I sat comfortably on my bed as I awaited the late 11:00 pm start time since the livestream aired at a single time worldwide. The energy and ferocity of BLACKPINK were visible as they began the show with "Kill This Love" and performed the song with perfect choreography. Throughout the night, the group performed their hits like "DDU-DU DDU-DU," "As If It's Your Last," and "BOOMBAYAH" while promoting their first album, also aptly named THE ALBUM.
There were quite a few surprises of the night. First, the solo stages were probably the main highlights of the show. Jisoo performed a reworked cover of Tove Lo's "Habits (Stay High)" with Korean lyrics, making the original EDM hit into a dreamlike ballad highlighting her vocals. Lisa not only danced to Doja Cat's "Say So," but she put on a performance with her own rap verse, 80s flair, and a dance break. Jennie completely rewrote her rap verse for her solo song "SOLO" (again, very aptly titled). Lastly, perhaps the most anticipated performance was Rosé's brand new solo material, which I'm not going to reveal the title of for the sake of respect (and also I'm not sure I'm legally allowed to). I can say this: her new song is perfect for her and her sound, with her vocals shining through this guitar-driven track.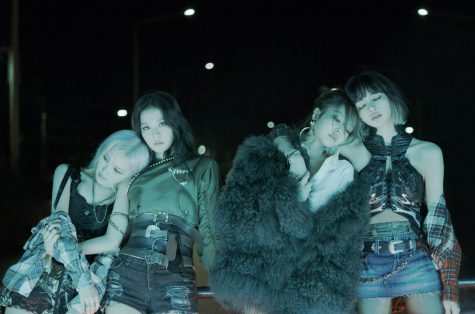 Another highlight of the night: to the complete surprise of many, BLACKPINK actually performed "Sour Candy," their high-profile collaboration with Lady Gaga released last year. While Gaga was very disappointingly absent (again, COVID), the girls' sweet, yet fierce choreography made this performance a wonder to be seen. I can only hope the two artists eventually perform this song live together. All other songs performed throughout the night were phenomenal, and reworked acoustic versions of "Love to Hate Me" and fan-favorite "Don't Know What To Do" phenomenally highlights the girls' sweet, yet distinct voices.
In between sets, the girls would stop and gather together to talk about their experiences while rehearsing for the concert and how dearly they miss their fans. These breaks in the middle are indeed touching, and I genuinely enjoy the group's dynamics and fun personalities on display. Yet, because of the lack of an audience, I'm also sad to say these moments disrupt the overall flow of the concert. It would work better in a live setting, but the dialogue with no audience only made it more obvious that this show could not be seen in person. 
The other setback was that the stream made no attempt to hide that THE SHOW was prerecorded. As such, the entire video could be seen as an elaborate editing project where the editor pieced performances next to each other with no natural break in between. There are some instances where the girls moved from one song to the next fluidly, but overall, the lack of a natural break between songs wasn't the best choice. Plus, may I mention that the performance for "Pretty Savage" during the stream actually aired three days before on the Late Late Show with James Corden. As I'm sure BLINKs (BLACKPINK fans) have watched that performance, I was disappointed that they simply reused the same recording.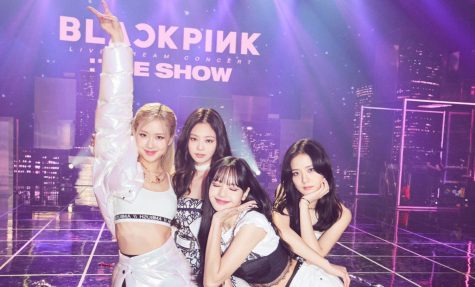 In my last review of Dua Lipa's Studio 2054, I forgot to mention one of the reasons why Dua Lipa's virtual concert was so good (in my opinion): that's because Dua Lipa and Co. treated it as a sort of TV holiday special (convenient given it was a day after Thanksgiving), and holiday specials on TV are generally produced with the lack of an audience in mind already. Thus, we were able to immerse ourselves in a musical journey without missing a beat. BLACKPINK's virtual concert was treated like a concert, and concerts need people. Near the end of the show, they highlight an interview with the girls in an empty arena, and at a time like this, I'm not sure if we need to be reminded that we can't simply go out and enjoy music events.
However, despite all the executive and editing mishaps, the girls' personalities shined through, most clearly seen when they performed the encore/closing track, "Forever Young." Seeing the girls having fun and being quirky reminded us that BLACKPINK has the true entertainers. It was sweet of them to go around to the band and properly thank them live, and they were indeed the true stars of the show. While imperfect, THE SHOW was truly a sight to watch, and I hope to continue to see the girls thriving in the future.
Rating: 4/5
About the Writer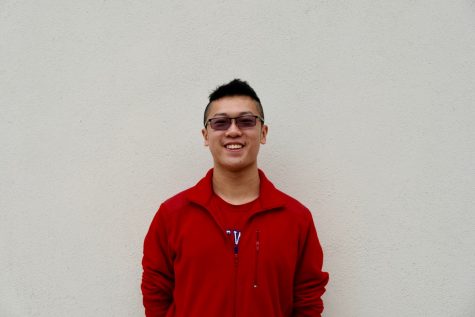 Derek Wong, Editor-In-Chief and Media Coordinator
Derek Wong is a senior who likes discussing hot topics relating to politics and the entertainment industry. He frequently participates in Model UN, loves...