Top 10 Albums of 2020
2020 has certainly been an… interesting year. With the coronavirus pandemic, many of our beloved music events and concerts were canceled, and we could not gather together to enjoy music-filled parties as we did pre-COVID (not that I'd go to parties anyway). Yet, despite this seemingly gloomy year, 2020 may have produced some of the best music in the past few years, with exciting releases from artists exploring different genres, and these artists offered a sort of solace during these tough times.
So, without further ado, these are the top 10 albums of 2020 (according to me). For your reference, the below albums were released between December 2019 to November 2020.
But first, some honorable mentions:
Lady Gaga – Chromatica
This house-inspired dance record suffered delays and lack of promotion but is arguably Gaga's best work and her most consistent, with a strong focus on mental health.
Charli XCX – how i'm feeling now
Creating an album during quarantine is one thing, but doing everything from home within six weeks with this wonderful output? That takes skill.
BLACKPINK – THE ALBUM
BLACKPINK's debut album (of only 8 tracks!!!) is, without a doubt, worth the long and agonizing wait, showcasing the girls' black (fierceness) and pink (girl-power).
BTS – Map of the Soul: 7
BTS has two (or technically three) albums out in 2020, but this one shines the brightest with its clear confidence and strong lyricism.
Ava Max – Heaven & Hell
If you thought she was going to be a one-hit-wonder after "Sweet but Psycho," this throwback-to-2010s album gives you all the reasons to believe otherwise; Ava Max is here to stay.
—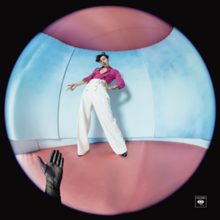 Harry Styles – Fine Line
Fine Line, Styles' sophomore effort, without-a-doubt elevated his artistry into a formidable pop force. With strong songs such as "Adore You" and "Watermelon Sugar," Styles explored topics such as relationships and all the emotions that come with it in a really honest (and kinda psychedelic) way. An album oozing with flair and confidence, Styles established himself as a mainstay in pop music and goes ever farther away from his boy band origins.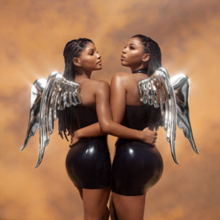 Chloe x Halle – Ungodly Hour
The sister duo's second studio album proves to the world that they are the next generation of R&B. Not only are the girls' songs melodic and ornate, but they also tackle themes of sisterhood and sorority while shying away from the age-old good-girl-gone-bad trope. This record showed the sisters' growth, maturity, and cohesive sound, and it's no wonder that Beyonce (the girls' executive producer) placed much faith in their talent.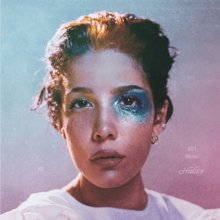 Halsey – Manic
Starting the era with the mega-hit "Without Me," people wondered how Halsey would approach her third album. When the album finally dropped, we were surprised with a brutally honest worldview. This album has strong autobiographical tones and perfectly exemplifies Halsey's skills as a singer-songwriter as she explores topics such as identity, feminism, and mental health. Although blocked from the #1 title by Eminem's surprise release, Manic is truly a project for the next generation of music listeners.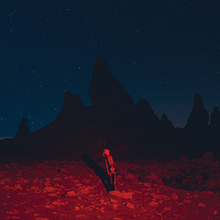 Phoebe Bridgers – Punisher
After three years following her debut album, A Stranger In The Alps, and two band albums later, this rising indie/rock darling gave a strong sophomore solo album to the masses, exploring dissociation, recovery in therapy, and other deeply personal topics along the way. While sometimes Bridgers may come off a bit sardonic and mocking, her brutally honest lyricism makes this album stellar and one would be captivated by just how peculiar her songs are.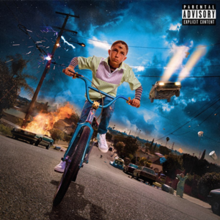 Bad Bunny – YHLQMDLG
Ever since "Despacito" broke America back in 2017, Latin artists are slowly becoming mainstays in mainstream American music. One particular artist, however, rode this new Latin wave into new heights, and with his third studio album, this Puerto Rican rapper found his footing in American culture. Not only is this album the highest-selling all-Spanish album in the US, but this album is arguably Bad Bunny's best, offering strong and cohesive Latin and urban music to an ever-expanding American audience.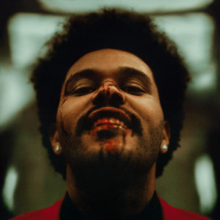 The Weeknd – After Hours
This year was The Weeknd's year. Not only did he have a record-breaking #1 smash hit ("Blinding Lights"), but he created one of the year's most sonically consistent albums loaded with the throwback sound of the '70s and '80s. It's a surefire sound to win over just about any listener, young and old, and it's a massive shame that the Grammy voters didn't think so as this album received 0 nominations for the upcoming 2021 Grammy Awards.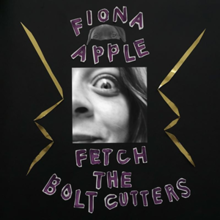 Fiona Apple – Fetch the Bolt Cutters
Fiona Apple has always done things differently, and this record is certainly no exception. One might find it odd with the random inclusion of dogs barking or weird grating sounds, but Apple's artistry is interesting and unique. Her songwriting skills are unmatched, detailing subjects from freedom of oppression to Apple's personal experiences with assault, but one could also hear Apple's light and humorous singing style. As this record defies conventional genre categorization, it's not an album for everyone, but certainly one worth a try.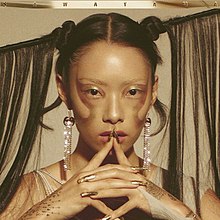 Rina Sawayama – SAWAYAMA
This British-Japanese artist is heavily underrated and deserves much more attention for her brilliant debut album. Not only does she bring back the glory days of pop music, but she adds her own flair to it, from adding metal influences to a song about racism to singing about the terrible influences of capitalism to singing about her Japanese roots and family. I strongly implore you to check out this album; you may be surprised with what you'll find.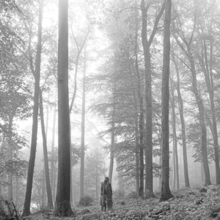 Taylor Swift – folklore
This surprise release took the internet and the music industry by storm. Not only does this album highlight Swift's phenomenal songwriting and storytelling skills, but this album also explores a different genre than what Taylor usually does. One wouldn't think that Taylor would work with artists like Aaron Dessner and Bon Iver to create an indie/alternative record. Also, can we talk about all the cottagecore aesthetics in this record? folklore will make you nostalgic for a past that you might've not even experienced; THAT is the true power of the record. Speaking of nostalgia…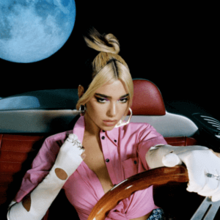 Dua Lipa – Future Nostalgia
Those who know me know I love Dua Lipa and may think this placement is slightly biased (Well, it is my list), but the album's 5 Grammy nominations and an 88/100 Metacritic score would happen to agree with me that this album is one of THE BEST in 2020. Future Nostalgia arguably kicked off our 2020 obsession with disco throwback with the club banger "Don't Start Now" and the entire album embodies that sound from front to back. Usually, sophomore releases are what makes or breaks an artist; not only did Dua exceed expectations, but she commanded the pop field with her vibrant matte colors and fashion styles.