Derek's Quarantine Binge-Watch Recommendations
Derek Wong, Co-Editor-In-Chief, Staff Writer
October 2, 2020
The last few months have been rough, and the novelty of staying home has probably worn out within the first month. However, staying at home for an extended period of time does mean that you could finally catch up on that series you've been putting off. 
But what happens when you finish it too quickly and need something else to watch? After all, there isn't anything better to do. So, here are the top 10 Netflix shows (sorry other platforms) that you should watch to keep your quarantine fulfilled.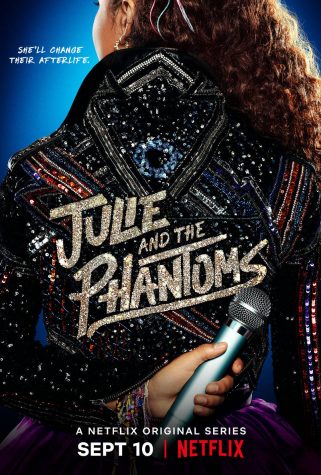 Julie and the Phantoms
Rating: TV-G; Seasons: 1
Only last because of its recency, this family-friendly show keeps us engaged musically as the show explores its supernatural and norm-defying elements. Season 2 seems to have great potential that leaves us to wonder what's coming next.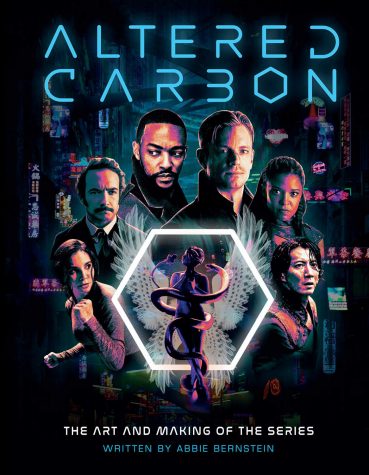 Altered Carbon
Rating: TV-MA; Seasons: 2
Perhaps one of the more mature offerings on the list due to its graphic content, the deeply philosophical concepts behind this wildly dystopian future where mankind can download their consciousness and switch bodies (which are called "sleeves" in this world. Kind of off-putting, don't you think?) is fascinating and questions human morality and class differences. (Note: VIEWER DISCRETION STRONGLY ADVISED!)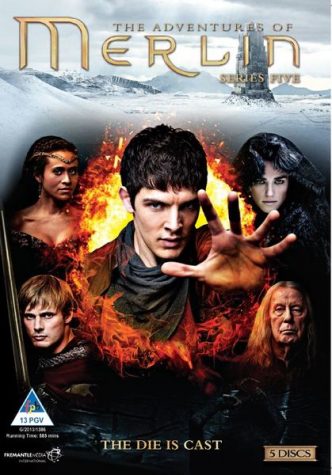 Merlin
Rating: TV-PG; Seasons: 5
An updated take on the classic Merlin fable, this wonderful BBC show just keeps you hooked and coming back for more. Go on Twitter and you'll see passionate arguments about the characters of the show. Why? Because they are so complex and yet so flawed. Even in a realm of magic, Merlin is a deeply human show. Warning: you'll probably cry.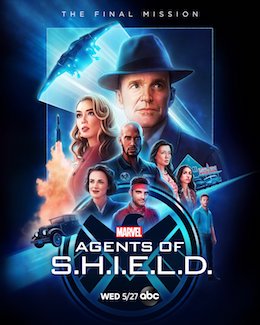 Agents of S.H.I.E.L.D.
Rating: TV-14; Seasons: 7
This heavily underrated Marvel gem that follows S.H.I.E.L.D.—otherwise known as the Strategic Homeland Intervention, Enforcement and Logistics Division, the organization that followed the Avengers— on its wild adventures deserves much more attention. Not only does the show have one of the most diverse main cast members, but the characters have the opportunity to shine, even when away from the shadows of the Avengers.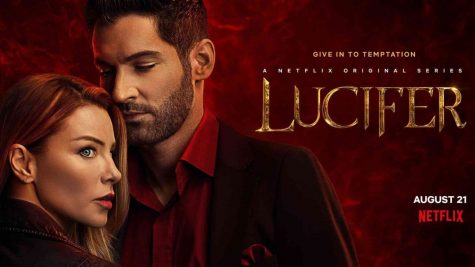 Lucifer
Rating: TV-14; Seasons: 5 (Season 5 is split in two with 2nd part unaired yet)
There's no blasphemy in this one, I promise. Tom Ellis breathes life and charisma into this complex titular character originating from DC comics. You cannot help but be captivated as you get thrown into a world of millennia-long conflicts, family issues, and an "enemies to lovers" trope.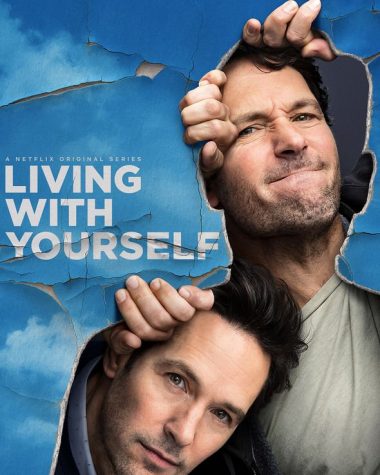 Living With Yourself
Rating: TV-MA; Seasons: 1
Paul Rudd may be the equivalent of a human golden retriever, but he can also play a character going through an existential crisis really well. I'm sorry, I meant to say two characters. Playing two characters is hard enough, but playing two versions of the same character without missing a single beat? That takes skill.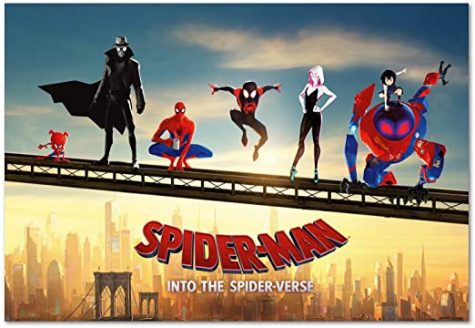 Spider-Man: Into The SpiderVerse
Rating: PG-13; Runtime: 1 hr 56 min
Yes, this is a movie. Yes, you've probably already seen it. Does that stop me from putting Miles Morales on this list? No. This Oscar-winning animated Marvel movie may attract younger audiences, but the storyline and character dynamics rival many more "adult-oriented" shows. 
Update: Netflix no longer hosts the movie and has removed it on December 25th, 2020.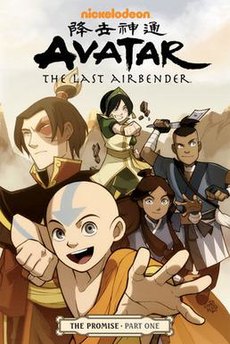 Avatar: The Last Airbender
Rating: TV-Y7; Seasons: 3
You probably couldn't escape the buzz behind this show, but the buzz is for a good reason. The storytelling of this series is top-notch and, as a bonus, family-friendly. This is something your whole family can watch, or you could binge-watch all three seasons in a week. No one's going to judge.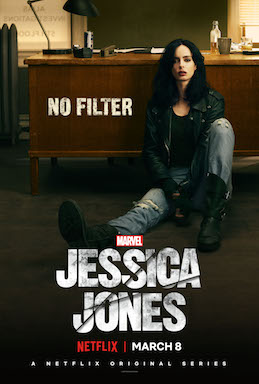 Jessica Jones
Rating: TV-MA; Seasons: 3
Jessica Jones is a mood. She's moody, she's sarcastic, she's blunt, and she doesn't give a ****. Yet, every step of the way, you cannot help but root for her and sympathize with her. She is probably one of the most complex characters on this list with her unorthodox approaches, sassy snarks, and lots of booze. If you think you got issues, watch this show and you'll think otherwise.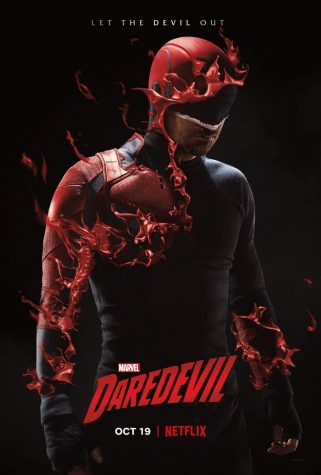 Daredevil
Rating: TV-MA; Seasons: 3
Sue me for putting two Marvel series on the top of the list, but these two shows may be one of the best shows to air in history (there is no bias behind that statement). Daredevil, however, inches out Jessica Jones purely because of the fantastic performances of both Charlie Cox, playing Matt Murdock and the eponymous alter-ego, and Vincent D'Onofrio, who plays the complex villain of Wilson Fisk. With compelling story arcs, complex characters, and wonderful cinematography, it is a massive shame that this beloved show got cancelled despite high ratings and high viewership.
Note: This article has been updated as of Nov.3, 2020. at 5:30pm as Agents of S.H.I.E.L.D. season 7 became available on Netflix on October 30th.

Note 2: This article has been updated as of Jan.9, 2020. at 8:30am as Spider-Man: Into the SpiderVerse was removed as an offering on Netflix beginning December 25th.
About the Contributor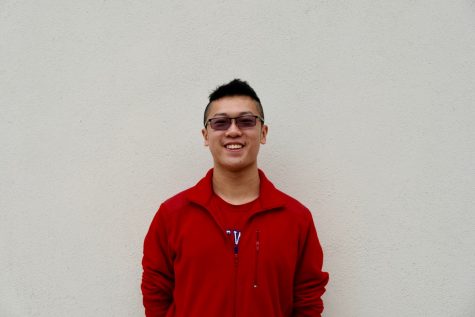 Derek Wong, Editor-In-Chief and Media Coordinator
Derek Wong is a senior who likes discussing hot topics relating to politics and the entertainment industry. He frequently participates in Model UN, loves...