Why K-POP is the Moment (and Why America Still Has A Long Way to Go), Part 2: Boy Band Wonders
Derek Wong, Co-Editor-In-Chief, Staff Writer
November 6, 2020
This article is Part 2 of 2 in a series for "Why K-POP is the Moment (and Why America Still Has A Long Way to Go)." It is highly suggested to read part 1 first. For part 1, click the link here.
Enter BTS. Formed by Big-Hit Entertainment in 2010, the 7-member group has been doing their own thing while Psy was at his peak. From the humble release of the single album (a single album is an album of singles, quite literally; could be equivalent of an EP) 2 Cool 4 Skool in 2013, BTS has been slowly but surely attracting a group of enthusiastic and loyal fans called ARMYs, similar to how many big Western artists like Taylor Swift and Lady Gaga amassed their massive fanbase. After a few years of slow but consistent growth, the boy band achieved international breakthrough in 2016 with their second Korean-language album, Wings, which peaked at no. 26 on the Billboard 200 and easily beat the previous aforementioned record, but this was only the beginning.
The band's follow-up to Wings was the wildly successful Love Yourself series, consisting of the EP Love Yourself: Her, the album Love Yourself: Tear, and the reissue/compilation album Love Yourself: Answer. This "trilogy" of sorts had themes of self-love and loss with strong influences in rap and pop, and it clearly resonated with the American audience; both Tear and Answer hit number 1 on the Billboard 200, the first times ever for a Korean album (much less two) to reach the summit. BTS began performing in the US, winning American awards and becoming fully integrated into mainstream American culture. Likewise, they began collaborating with big names, such as Steve Aoki and Desiigner on "MIC Drop" and Nicki Minaj on "IDOL," further making them a household name. 
It's not surprising to say that their next releases became major successes. "Boy With Luv," the lead single for their following EP Map of the Soul: Persona that features the singer Halsey, became their first top 10 single, peaking at no. 7. The album, Map of the Soul:7, released this year, is one of the top-selling albums worldwide and spanned another top 10 single, "ON" (peaking at no. 4). However, the release of the English single, Dynamite, saw new heights, with the song becoming the group's first No.1 single on the Billboard Hot 100 and the first No.1 by a South Korean act. As the group rides on their train of success, they've been increasing their fanbase, giving them multitudes of content through reality shows and live streams. Every single music video release feels like a massive event and ready to break the record for most-views in 24 hours on YouTube (which, in fact, they do. Dynamite holds the record for a music video at 101.1 million in the first 24 hours).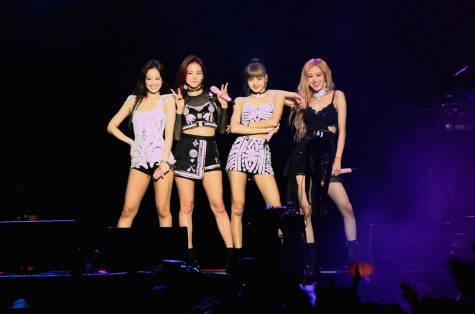 Of course, you could not mention BTS without also mentioning BLACKPINK, the wildly successful female K-Pop group. BLACKPINK debuted in 2016, around when BTS was beginning its worldwide reign. Arguably, the 4-member ensemble saw a more astronomical rise in the span of 4 years, all while only having 25 songs in their discography. With each subsequent release (with extended gaps between releases), their new songs captivated the public conscience for their fierce styles and distinctive personalities. Their EPs, SQUARE UP and KILL THIS LOVE became the highest chart female K-Pop album at the time of their release, and their most recent (and FIRST!) album, THE ALBUM, became the highest-charting album by a female K-pop group, debuting at No. 2. During this time span, they collaborated with big artists such as Dua Lipa, Lady Gaga, and Cardi B, and as previously mentioned, they became the first K-Pop girl group to perform at Coachella in 2019. Like BTS, the girl group has developed a close bond with their fans, affectionately called BLINKs (interestingly also a portmanteau of Black and Pink), and their legion of fans is ever-growing with their increased international influence. 
While K-Pop has made great strides in the American music industry, it's hard to say that America is fully accepting of it when only two bands made breakthroughs in the states. With BTS and BLACKPINK in the front row seats of the K-Pop wave, there are many other groups that are also worth checking out, such as SuperM, TWICE, LOONA, Monsta X, and many, many more. A few of these artists listed have also had top 10 albums, indicating that the U.S. music market is beginning to be more accepting. However, as we learned in the past few years, music knows no borders, and with more K-Pop artists breaking through the US music industry, we are likely to see more Korean-based breakout acts in the near future.

Loading ...
About the Writer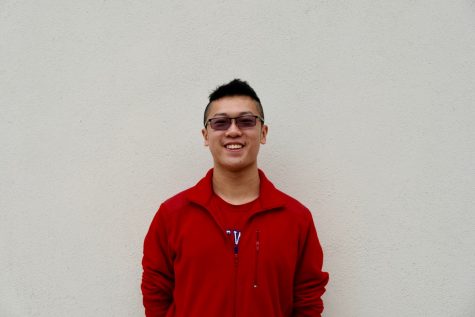 Derek Wong, Editor-In-Chief and Media Coordinator
Derek Wong is a senior who likes discussing hot topics relating to politics and the entertainment industry. He frequently participates in Model UN, loves...