'Parasite' Review
Parasite Review — October 5, 2019 (Release Date)
January 29, 2020
Writer & Director: Bong Joon-ho
Starring: Cho Yeo-jeong, Park So-dam, Choi Woo-shik, Song Kang-ho 
Rating: Five out of five stars.
[SPOILER FREE]
From the very beginning, this film grabs you. It may begin slowly as a dark comedy filled with fairly obvious connections to an impoverished family but do not let this film fool you. To keep it spoiler-free, I won't say much else about the plot but to those you have seen the film, you know what I'm talking about.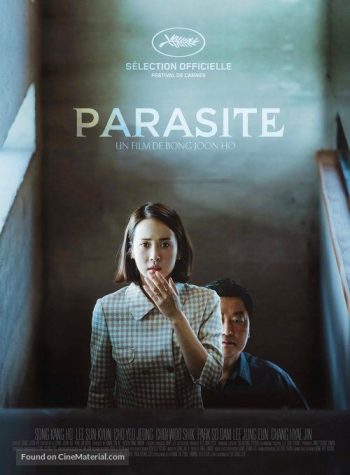 In short, the movie begins with the struggling Park family as they come across the opportunity to begin working for an upper-class family. Soon, they begin to involve themselves in the family and their household more than they can ever possibly imagine. This highly imaginative, intuitive, and charming movie is the latest from Korean director Bong Joon-ho who began his career in South Korea making thrillers and dark films. Later in his career, he made the breakthrough to Hollywood with movies like Snowpiercer (2013) and Okja (2017) an original movie on Netflix. Both of these movies also delve into social critiques as one explores class and the other corporate greed, respectively. Although he had clearly made the transition to Hollywood, he decided to return to South Korea for his next project known as gisaengchung, or Parasite. Originally based on a 15-page play he wrote to challenge himself, Bong eventually finalized a script and began production.
With small details only noticeable the second time around, this film is chock-full of various symbols, allusions, and themes pointing towards the struggle for impoverished families as well as the success of the wealthy. Easing seamlessly from dark comedy to family drama to vicious thriller, Bong creates an entire universe filled with class discrepancies, parasitic tendencies, and, perhaps most importantly, the unexpected.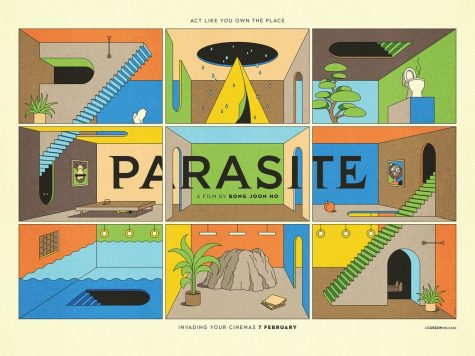 Most recently, Parasite has been nominated for six Academy-Awards and won four including Best Original Screenplay, Best Achievement in Directing, Best International Feature Film, and Best Motion Picture of the Year. This is the first time a foreign film has ever won best motion picture of the year.
What movie should have won best picture?
Parasite (54%, 7 Votes)
Joker (15%, 2 Votes)
Jojo Rabbit (15%, 2 Votes)
Once Upon A Time In Hollywood (8%, 1 Votes)
Little Women (8%, 1 Votes)
1917 (0%, 0 Votes)
Ford v Ferrari (0%, 0 Votes)
The Irishman (0%, 0 Votes)
Marriage Story (0%, 0 Votes)
Total Voters: 13

Loading ...