Bohemian Rhapsody's Surprising Win, Green Book's Dark Horse Rise, and A Star Is Born's Underwhelming Night: 2019 Golden Globes Coverage
The 2019 Golden Globes were strikingly different from last year as many people expected. The differences began at the red carpet, in which celebrities were dressed in elaborate colors, a sharp contrast to the previous year's all-black dress code in support for the Time's Up movement. But the red carpet was only a minor detail of the night. The awards were much more interesting and gave a preview of how the rest of the awards season might play out.
The hosts of this year's event were Andy Samberg and Sandra Oh, both of whom were applauded for their fabulous opening monologue. Many critics enjoyed their kind, yet oh-so-accurate roasting of celebrities, like Lady Gaga's "100 People in a Room" speech or even "bullying" Jim Carrey away from the movies section, making him change his seat into the TV section given that Jim Carrey was nominated for only his TV work that night.
And now, the actual awards: many TV shows had a huge night with the expected winners getting the Globe, including The Assassination of Gianni Versace and Netflix's The Kominsky Method, both of which got two wins. Sandra Oh got to check off two things from her bucket list: hosting duties and a Golden Globe for "Best Performance in a Television Series – Drama by an Actress," winning the Globe for playing the title character in Killing Eve and becoming the first woman of Asian descent to win two Golden Globe Awards. Overall, multiple TV shows had a good night, and many shows went home with at least one award. This trend could be a sign of the Globe's intention of diversifying winners, but we'll have to see future ceremonies to draw a concrete conclusion.
Movies, on the other hand, had a complicated ordeal. During the night, Rami Malek won for "Best Actor – Drama," Olivia Colman won for "Best Actress – Musical or Comedy," and Alfonso Cuarón won for "Best Director." In addition, Spider-Man: Into the Spider-Verse won "Best Animated Film," Christian Bale snatched the "Best Actor – Musical or Comedy" award for the night and a Jeff Bridges received the Cecil B. DeMille Award, career achievement.
Then, there were the dark horse winners that received Globes, some to the delight of fans, others not so much. Green Book was not considered a major contender and lacked a "Lead Actor" nomination. In addition, the film has been criticized by some critics for its approach to racism and segregation with the film's being accused of "whitewashing" the role that the Green Book played in the lives of African Americans in the early 20th century. According to Time Magazine, the original Green Book, or The Negro Motorist Green Book, was "a travel guide by Victor H. Green that was continuously updated from the 1930s through the '60s. The guide enabled African-American travelers to find hotels, restaurants and other safe spaces across the segregated Jim Crow South." However, critics felt that the role The Green Book played in the film was underwhelming and tailored only to a predominantly white audience. Critics even said that the film "spoon-feeds racism to white people" and is "borderline offensive." In addition, the family of Don Shirley, the person that the film is based on, has said that the film inaccurately depicts Shirley and Shirley's brother, calling the film a "symphony of lies." However, Green Book shocked many people and became the most awarded film of the night, winning "Best Musical or Comedy," "Best Screenplay," and "Best Supporting Actor."
The biggest surprises of the night, however, were in two films: Bohemian Rhapsody and A Star Is Born. Bohemian Rhapsody, despite having only a 62% rating on Rotten Tomatoes and a 49% rating on Metacritic, resonated with many fans and the Golden Globes seemed to agree. Rhapsody was awarded "Best Picture – Drama" as well as all of its other nominations, pulling ahead of top-notch films like Black Panther (which has a 97% rating on Rotten Tomatoes and a whopping $1.3 billion in box office sales). Then we have A Star Is Born. Star was nominated for five awards that night, but the film managed to a win =the Globe for only "Best Original Song" for "Shallow." Star underperformed in other categories, losing to Glenn Close in "Best Actress – Drama," Rami Malek in "Best Actor – Drama," Alfonso Cuarón in "Best Director," and as previously mentioned, Bohemian Rhapsody in "Best Picture – Drama." Star was seen as the film to beat in this award season due to its high ratings from critics and huge box office sales (90% on Rotten Tomatoes and $413 million in box office sales), but it seems like that Star has been beat multiple times in the Globes and other high-profile awards.
By the time the last award had been given out for the night, viewers had mixed opinions. Some viewers criticized the Globes for not awarding certain films while others celebrated the diverse winners of the night. As the ever-looming Oscars get closer for the grand finale, some are wondering if the night of the Globes will change who will get the prestigious statuette.
Sources:
https://www.nbcnews.com/pop-culture/awards/golden-globes-2019-unexpected-winners-familiar-calls-inclusion-n955556
https://www.independent.co.uk/arts-entertainment/tv/news/jim-carrey-golden-globes-sandra-oh-andy-samberg-kidding-film-tv-sonic-the-hedgehog-a8714716.html

https://www.vox.com/2018/11/16/18069756/green-book-review-racism-schomburg-segregation-golden-globesThe original Green Book, or
http://time.com/5527806/green-book-movie-controversy/
http://time.com/5495412/a-star-is-born-golden-globes-2019/
https://www.latimes.com/entertainment/la-et-golden-globe-awards-2019-updates-an-upset-victory-for-bohemian-rhapsody-1546838027-htmlstory.html
All winners were received from Golden Globes official site and all moving ratings were received from Rotten Tomatoes and Metacritic (if applicable) and all box office data is from Box Office Mojo.
About the Writer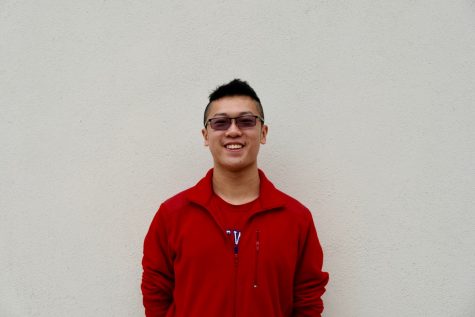 Derek Wong, Editor-In-Chief and Media Coordinator
Derek Wong is a senior who likes discussing hot topics relating to politics and the entertainment industry. He frequently participates in Model UN, loves...