Mala Luna Music Festival Review: A Perfect Blend of Genres
Every October, San Antonio's music lovers flock to the largest annual musical event in the city: the Mala Luna Music festival. Gradually increasing in size and relevance, the once small event has grown to one of the most anticipated in South Texas. With top notch headliners and worthwhile supporting acts, Mala Luna 2018 was an undeniable success, merging the established trap rap genre with the growingly popular Latin pop style.
For 2018, Mala Luna adopted a new theme: instead of focusing almost exclusively on rap-based artists like past years, the organizers placed an emphasis on booking artists that represented San Antonio's large hispanic population, with one of the three biggest acts being immensely popular hispanic rapper Nicky Jam. With this shifted focus, Mala Luna managed to satisfy rap fans' desire for exciting, energetic trap rappers while drawing an entirely new audience that listens to Spanish pop, allowing the music festival to have their most successful year yet.
One of the most important, and often overlooked, aspects of Mala Luna was the level of organization the event had. From copious water stations and restrooms to a large variety of food selection to the inclusion of a two-stage system to allow fans to get closer for artists they care about more, the festival's meticulous planning truly showed. It was easy to get from one place to the other without obstruction, and the overall placement of the stages in relation to the other amenities the festival had was great.
Traditional to the festival's roots, the beginning acts for both days included various artists native to San Antonio, including both rappers and Spanish singers, appealing to multiple audiences from an early point. Moving onto more notorious musicians, the next wave of performances included the likes of Smokepurpp, Shoreline Mafia, and Wifisfuneral, all popular musicians but far from standout performers, fitting into a niche trap genre and attracting a very specific, sometimes rowdy, audience; however, these rappers brought incredible energy and vibrance to their sets, involving the crowd in a way that many artists struggle to do and producing some of the best entertainment the festival had to offer. Additionally, various artists with even bigger names (Lil Baby, Gunna, Young Thug, Dillon Francis, Lil Pump) attracted very sizable audiences, their fans showing up in full force and encouraging all concert-goers to have a great time.
The bigger acts of the festival (Tyler, the Creator, Nicky Jam, 2 Chainz, Cardi B) attracted massive audiences, each with significantly different types of attendees: energy levels varied greatly for the artists, with Tyler attracting highly energetic fans (a notable act of his being "Where This Flower Blooms," the audience screaming his lyrics and dancing relentlessly), while Nicky Jam and 2 Chainz had a more calm vibe with less jumping and moshing. Nonetheless, the sets of all the headliners were amazing, from backup dancers to numerous colorful LED displays, adding to the aura of some of the biggest names in rap and pop.
One of the more interesting themes of the festival was the inclusion of more female artists than previous years. From aggressive, dominant rappers like Saweetie and Rico Nasty to creative, independent artists like Tierra Whack, the various types of female performances provided for a interesting and varied experience. However, the most entertaining and interesting performer of the festival was easily Cardi B. Recently rising to stardom, Cardi B has made a name for herself both on social media and in the music scene. Her music, including topics such as female power and bearing heavy Latin influence, combined with her extremely open and relatable personality, empowers one of the most likable, genuine, entertaining performers possible, a perfect pick for the Mala Luna headliner. She was able to blend Latin reggaeton influence with trap, appealing to all audiences. Her bombastic personality combined with her catchy music is a duo that propelled her to fame and will likely keep her there for a long time coming.
A personal die-hard fan of trap music, I loved most performances from Young Thug and Lil Baby, their songs infectious and the crowd lively. The energy that the younger rap artists brought was incredible and made their performances truly special. However, Tierra Whack's unique personality and varied music made for one of the best live performances I have witnessed; her relatability and quirky interactions with her audience made her my favorite act of Mala Luna 2018, a performance that alone would make me want to come back in 2019.
Mala Luna Music Festival managed to live up to the hype. An ambitious project to combine trap and Latin music to bring in different audiences was successful, the exploration of multiple new genres propelling the festival to new heights. The future is bright for Mala Luna; 2019 will likely bring in even more popular artists and more fans, creating an even more enjoyable experience for all music lovers who attend.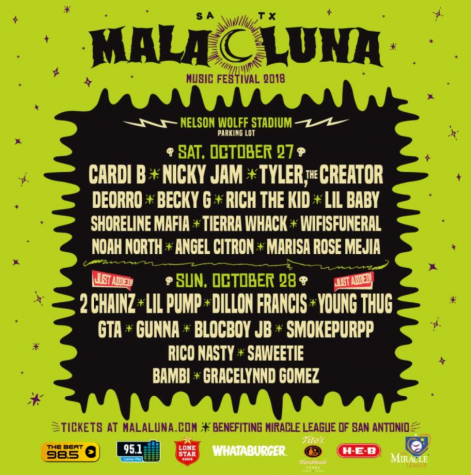 About the Writer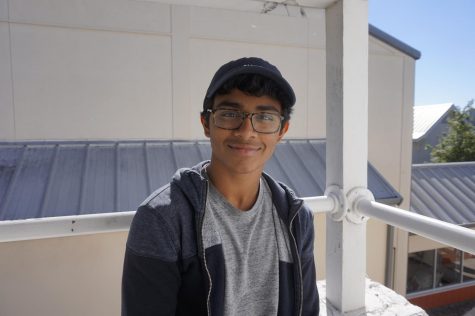 Kishore Botla, Staff Writer
Kishore Botla, a writer for the Entertainment and Culture section of The Keynote, embodies the Keystone spirit. The Junior Class Treasurer and a point...