Venom and A Star Is Born Kick Off October With Record Breaking Sales
2018 has seen a number of highly-anticipated movies come out. Black Panther (PG-13, 2018) was released early this year with a whopping $1.34 billion box office sales along with praises for its diverse cast and its adaption from the original Marvel comic.  The Incredibles 2 (PG, 2018) came out unexpectedly as the sequel to the popular 1st movie and became the highest grossing PG movie in North America. Other notable releases include Night School (PG-13, 2018), Avengers: Infinity War (PG-13, 2018), and Solo: A Star Wars Story (PG-13, 2018).  As if we haven't had enough great movies, two newcomers crash into the scene with record-breaking numbers in terms of box office sales.
The first of our newcomers is the superhero, action-packed movie Venom, starring Tom Hardy as Eddie Brock/Venom. Venom is a part of the Spiderman universe and is described as the anti-hero of the movie. The movie has topped the box office for its opening weekend of October 5-7th with $80 million in sales, claiming the best opening weekend of October. Critical reception of the movie, however, was lukewarm with a Rotten Tomatoes rating of 31% from 218 critic ratings. Critics described Venom "to be like the comics character in all the wrong ways—chaotic, noisy, and in desperate need of a stronger attachment to Spider-Man." Nevertheless, the audience score remains high at 89% and critics do note the general public's liking towards superhero movies, with Venom following suit of many other superhero movies with low ratings but big opening weekends like Suicide Squad (PG-13, 2016) and Justice League (PG-13, 2017) with a 28% rating and a 40% rating, respectively. Venom is projected to have lower sales on its second weekend, another general trend for superhero movies.
The other major newcomer is the romantic musical drama of A Star Is Born. A Star Is Born stars Bradley Cooper as Jackson Maine and Lady Gaga as Ally. This movie is the fourth iteration of the original A Star Is Born in 1937, with Janet Gaynor and Fredric March as its lead. Buzz about the movie has started since last year when Lady Gaga was filming scenes at Coachella, of which she was also headlining, and the film made its official debut at the Venice International Film Festival in late August.  Star made an astounding $42.9 million dollars on opening weekend, making it one of the highest opening weekend of all time for a musical drama. With a Rotten Tomato score of 91%, Star received high praise from critics; one lauded the movie as "a remake done right—and a reminder that some stories can be just as effective in the retelling." The audience rating is also high with an 85% rating. A crucial element of the movie's success is due to its popular soundtrack, which peaked at number 1 on the iTunes Albums Chart and its lead single "Shallow" debuted at number 28 on the Billboard Hot 100. 
Sorry, there are no polls available at the moment.
About the Writer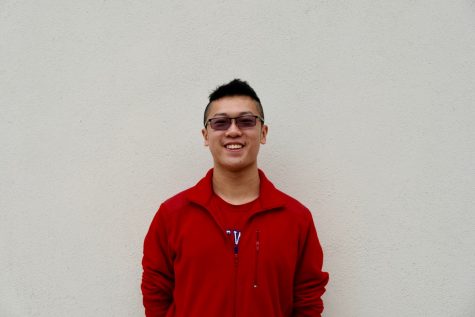 Derek Wong, Editor-In-Chief and Media Coordinator
Derek Wong is a senior who likes discussing hot topics relating to politics and the entertainment industry. He frequently participates in Model UN, loves...