A Lyrical Analysis of Mariah Carey's "All I Want for Christmas is You"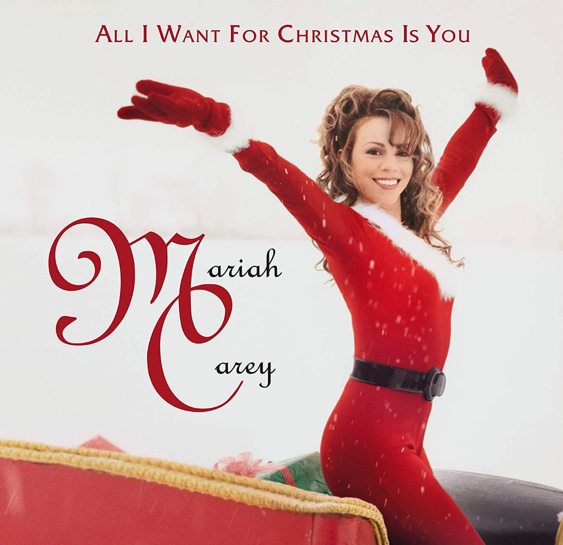 The song that made Mariah Carey the only artist to top the Billboard Hot 100 in four separate decades starts playing before most people finish eating their Halloween candy and throw out their jack-o-lanterns. Although one may groan that it is too early for Christmas music when they first hear the quiet dings of the beginning, by "make my wish come true," the holiday spirit will overwhelm your sensibilities and you will have no choice but to sing along. Does this Christmas classic need a lyrical analysis? Probably not. And yet, here we are. 
"I don't want a lot for Christmas/There is just one thing I need/I don't care about the presents/Underneath the Christmas tree"
The song starts out with a dubious claim. Due to the consumerism pervasive throughout our society, it is difficult to imagine someone saying that they don't want a lot, especially for a holiday mostly concerned with gifts. Then again, perhaps it makes sense that a woman with hundreds of millions of dollars doesn't want a lot—as Batman says of Superman on his birthday in Justice League Unlimited, "What do you buy for the man who has everything?"
"I just want you for my own/More than you could ever know/Make my wish come true/All I want for Christmas is you"
Hopefully, Carey won't treat the person in question like so many puppies given as gifts on Christmas day: placed back in the shelter when they lose their novelty around February. 
"I don't need to hang my stocking/There upon the fireplace/Santa Claus won't make me happy/With a toy on Christmas day"
Except, apparently, a boy-toy.
"Oh, I won't ask for much this Christmas/I won't even wish for snow"
I agree that snow is heavily overrated. However, regardless of her wishes, climate change will intensify blizzards significantly by the time she tops the Hot 100 for a fifth decade. 
"I won't make a list and send it/To the North Pole for St. Nick… What more can I do?… Santa won't you bring me what I really need? Won't you please bring my baby to me?"
Carey believes there is nothing more she can do than beg Santa to bring this man to her. If only there was some kind of system that would make it easier to ask Santa for things, like if you could send some kind of list of requests to his home in the North Pole.
"Oh, I don't want a lot for Christmas/This is all I'm asking for"
Throughout the song, Carey uses lines like this to minimize the importance of the very man she wrote this song for, again casting doubt on her priorities in pursuing her love interest.
"Oh baby, all I want for Christmas is youuuuuuuuuuuuuuuuuuuuuu"
By the end of the song, cardiac health emergencies from people's hearts growing three sizes skyrocket. Elves on the Shelves start their annual espionage. The Christian military LARPers at the Salvation Army start ringing bells for donations. The Holiday Season has officially begun.