Student Spotlight — Max Vilagi
Watching my first ever basketball game in sophomore year, I remember vividly the squeaking sounds of shifting shoes, the blasting sound of the buzzer, and the "phwwwhhtt" of the referee's whistle. There were many players, sweaty and energized, on the court, and I remember strongly seeing the competitive, stirred-up side of Max Vilagi as he reached for a rebound. 
Entering Keystone in kindergarten, Max has known his "second home" for the past thirteen years. Max participates in many clubs and outside-school activities including Foreign Language Club, Key Crew, and Yearbook. He also plays mainly shooting guard on the Keystone and club basketball team, but he can play any position his team needs. During the summers, Max worked for Coach Hawk's summer programs for volleyball and basketball, and he plans to work at Keystone over the summer with the maintenance department. 
In addition to his love and spirit for Keystone, he holds many unforgettable memories here as well. In fourth grade, thrilled to be with his friends and fulfill his love for field day activities, he recalls field day, when all lower school teams would collectively participate in the competition. In eleventh grade, Max claims that the Washington D.C. trip was his favorite Keystone class trip, and he'll cherish those memories forever. I remember how connected the grade was during the D.C. trip as each group of close friends visited different museums, ate lunch around a beautiful park, and ice skated. With his fun lower school memories, the class' breakfast chats in the cabins, and the fun card games in the camp's cafeteria, Max views the D.C. trip and his field day event as some of the most unforgettable memories in his life. Throughout high school, Max's love for basketball created wondrous memories too, including winning the basketball championships in 6th grade, convincing seniors Andy and Aidan to play this year, and spending time with the team.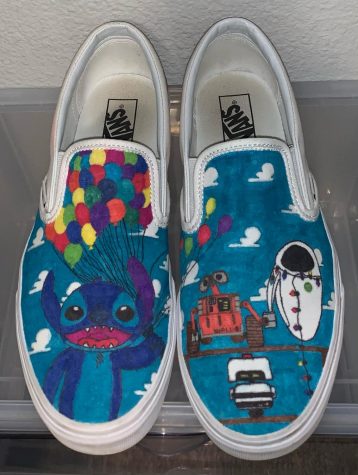 In his free time, Max watches or rewatches some of his favorite shows such as The Office, Seinfled, and Grey's Anatomy. He also spends time working out, usually lifting weights in his comfortable, convenient, and homemade "gym." When he's not playing soccer, he runs and spends time with his adorable poppy, Rocky. Unexpectedly, during the pandemic, Max spent all summer playing Minecraft, building an enormous castle and barn in survival mode. With unique storage units, luxurious Minecraft materials, and detailed architecture, I could tell that Max is a very creative person, and his work in Minecraft was only the tip of the iceberg. Outside of Minecraft, Max loves designing shoes! He made several pairs with stencils, and he plans to take commissions in the future. Max also listens to music from Chance the Rapper, Hippo Campus, and respectfully, Harry Styles. His most played song is "Best Interest" by Tyler the Creator. Some of Max's favorite foods are breakfast foods, and he would make pancakes and waffles during the weekends, notably his iconic and unbeatable blueberry pancakes. 
When asked how he handled an obstacle in high school, he responded that he struggled with a speech impediment. His natural speech affected how he socialized and made friends, and he struggled with his overall confidence and eloquence. Despite these emotional and physical challenges, Max, with the help of Dr. Lawrence, was empowered to not only work harder to speak steadily but also learn to regain that confidence. Max is a very intelligent, talented, and kind friend, and his ability to overcome his speech impediment is what makes Max a unique and persevering person. 
Max advises that it's necessary to "cherish the moments and people you have in your life before they're gone. You only get one high school experience, so keep in touch. Always try to work hard so you won't regret anything." With his life lesson in mind, he lives free-spirited. Messing with Andy in the slounge, designing shoes, and obsessing over Lilo and Stitch, Max believes in the importance of living in the present defiantly, and he urges everyone to live life with no regrets. I really admire Max for his bold attitude, and I hope more students can follow in his footsteps.
In the future, Max hopes to study architectural engineering. Talented in sciences and maths, he's inspired by his brother who's majoring in mechanical engineering. Max researched careers excessively, and he talked with the faculty from the University of Kansas, where he'll be attending in the fall, and he fell in love with this "new field." He's excited to attend college, graduate, land a "decent job," and live happily.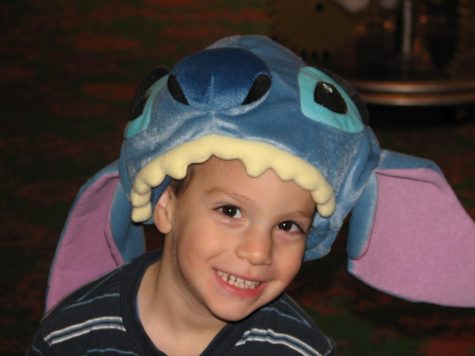 Once again, Max is a beautiful and incredible human being, and if I could compare Max to anything in the world, it would be Stitch. Max once said, "I am Stitch…in some way." Max, with childlike wonder, vibrancy, and openness, has the ability to light up a room with laughter and jokes and get people out of their shell. Max, in his last words and thoughts after leaving Keystone, said that it was "worth it" and that he's "going to miss it."