Clubs at Keystone Vol. II: Science Bowl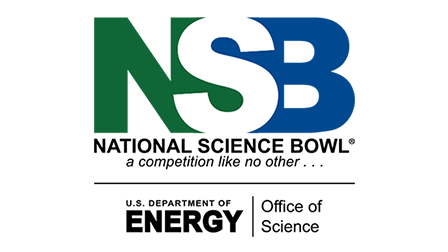 As I sat in virtually with the junior science bowl team (called the Super Cool Dark-Mattered-Brain Science Bowl Team), I'd have to say the atmosphere was chaotic neutral: Tessa and Matthew had lights which made them green and red, I'd occasionally hear the word "onion" or "dark matter" or "astrology" exclaimed, and there was laughter throughout. The team had just finished their annual tournament, getting past the preliminaries and making it into the elimination rounds. Altogether, they spent nearly five hours on Zoom and Discord, but despite their exhaustion, they were willing to have a quick interview.
Instead of the standard neck-to-neck speed-buzzing science trivia competition science bowl used to be the years prior, this year, teams were given a set of about eighteen questions and tried to get the most questions correct out of all the other teams in different Zoom rooms. Depending on how many questions they answer correctly, the teams can advance to the next rounds.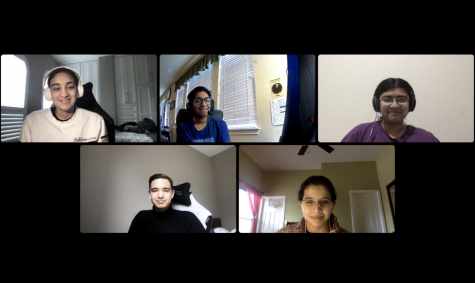 The junior team found the virtual competition to be different but was ultimately glad there still was science bowl this year. In particular, the team members found having two cameras, one on the computer, the other filming the computer screen, to be unnecessary, though they could see why that was done. In addition, the team was surprised that there were a lot less questions than in their practice rounds. However, they did enjoy being able to converse with each other during competition and seeing the team's score in the chat. 
Before the competition itself, the team would practice weekly on Discord. They would go over old practice questions. If there was a question they couldn't figure out, they would search it up and upload diagrams, create mnemonics, and/or ask teachers. Some of this year's highlights included making jokes about what they learned, spending time reviewing science questions with the teammates and friends, and regrouping after each match to review the questions. 
The team encourages others to join science bowl, even if you don't like science and think you don't know much. Everyone has random tidbits of knowledge and everyone has something they can learn; through science bowl, you can discover your random tidbits of knowledge, spend time with your friends, surprise yourself with the questions you can answer correctly, laugh at odd questions, and learn a lot throughout the process. The team's advice is to start early so you can specialise your knowledge instead of having just a general understanding. Next year, the team hopes to be able to practice two times a week and work harder on specialising their interests. 
Finally, I asked the team what their favourite sections were, and here's what they said:
Yousuf: Math
Sarah: General or Biology
Tessa: Biology
Matthew: Chemistry or Biology
Shreya: Energy or Math