Student Spotlight – Nicole Grater
Nicole Grater—a beloved comedian, a meme collector, and a class friend—has contributed to the Keystone community since 2014. After entering Keystone from public school, she's learned empathy from the unique and diverse environment. Having observed the diverse perspectives on campus, she's proud of herself for overcoming academic challenges and accepting everyone around her.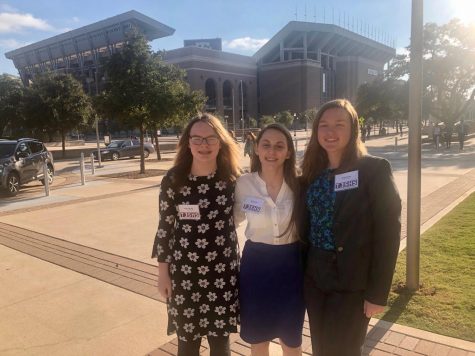 As a member of National Honor Society and Spanish Foreign Language Club, she's interested in community service and world languages. She was a team member of World Quest with Kaitlin, Ethan, and Anjali (other seniors) in 2018 and is currently the Spanish Foreign Language Club Vice President. However, after dabbling in a variety of clubs, her favorite club at Keystone is Science Fair. She looks forward to the Science Fair dinners, fun conversations with Mr. Nydegger, and experiments at the lab. During her junior year, Nicole engineered a device that would alternate electric fields to observe whether they destroyed bacteria in drinking water. Understanding the global urgency of water availability, she sought to combat the issue head-on. Through her years of Science Fair experiments, Nicole has won multiple regional awards in Environmental Science and has qualified for state each time. Her passion for STEM continues to grow, and she hopes to pursue it in the future. 
Nicole, aside from her science endeavors, also loves to relax and enjoy her breaks. Her current hobby is watching Netflix including shows such as The Office, Parks and Recreation, and New Girl, her guilty pleasure being romantic comedies. And after watching Emily in Paris, she highly recommends nobody watch it. Through babysitting, tutoring students, and working as a lifeguard, Nicole's weekends are packed with work and community engagement. While she isn't currently working, Nicole goes on nice runs in her evenings and reads her favorite books: The Book Thief by Markus Zusak, The Curious Incident of the Dog in the Night by Mark Haddon, Pride and Prejudice by Jane Austen, and most importantly, The Harry Potter series by J.K. Rowling. As a passionate Ravenclaw (or Gryffindor depending on the quiz), she admires Hermione Granger's independent character as a strong woman. Despite Nicole's busy schedule filled with homework and extracurriculars, she still manages to spend her time relaxing and fantasizing about butterbeer.
At school, Nicole is the sweetest and the most welcoming person on campus. She will always make someone laugh, and she brings smiles everywhere she goes. Her favorite Keystone memories always occur during her free periods. She remembers her junior year free period with Stephen, Ethan, Siona, Allison, Kaitlin, Moses, and Marshall. Nicole recalled, "One time, Moses wore my and Kaitlin's laptop cases as hats." Her junior year free period was nothing but laughs, excitement, and crack-head hours. In freshman year, Ethan took Marshall's water bottle and filled it with gushers and other disgusting objects. As nauseating as some of these experiences are, Nicole will cherish moments of shared laughter and smiles with her classmates for the rest of her life.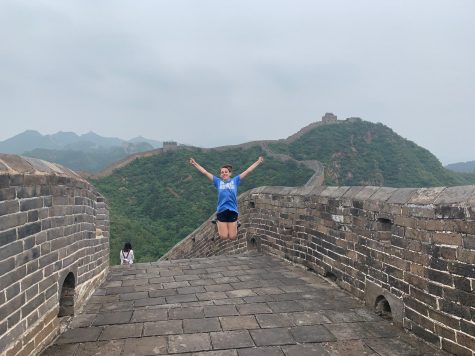 If Nicole isn't helping with school clubs or reading her favorite books, she's probably traveling around the world. Having traveled to South Africa many times where her father grew up, she's able to absorb new cultures and social norms. After traveling around China, she noticed how native Chinese people eat at restaurants, usually around a large table where food is placed on a spinning wheel. And as a bonus, she learned how to count to ten in Chinese. From eating new cuisine and respecting unfamiliar culture, Nicole is a rich-minded student who's ready to tackle more adventures. 
As a devoted student, Harry Potter fangirl, and avid traveler, Nicole is the most unique student I've met. Her greatest advice to give to students is "do what you love because you got to enjoy life."
About the Writer
Allison Wu, Co-Head of Media and Coordinator/Co-Student Life and Culture Editor
Ali Wu, a senior, is excited to represent art in the Keynote with Siona this year! She aims to connect the Keystone community through writing and comics!...