Student Spotlight – Derek Wong
The beauty and grandeur of D.C.'s Smithsonian Art Museum left our class in a state of awed silence. Each step we took echoed off the marble floors as stone statues of intertwined lovers, acrylic gardens, and echoes of our nation's past encircled us. One person was especially held captive by the vast displays of timeless art. Derek Wong eagerly explored each level of the museum, absorbing every work of art with the greatest detail. I believe this speaks to Derek as a person — his passion for the arts as a musician and writer, his affinity for history, and his intrinsic desire to constantly explore and discover.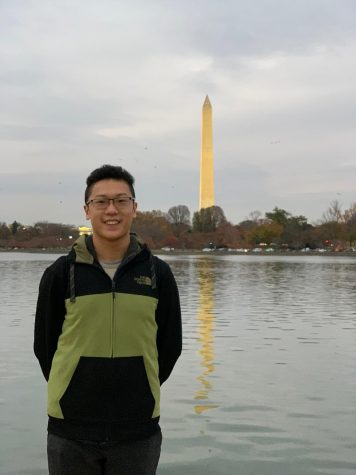 Derek's intrinsic desire for exploration and discovery has been ingrained within him from a young age. Born in New York City, Derek moved homes quite often as a child. Through his experiences in Tennessee, Nevada, Singapore, Malaysia, and Texas, Derek feels that he has developed the opportunity to perceive the world through different lenses. He draws on the idea that there is something special about meeting and bonding with different types of people, claiming that this type of experience is not acquired through reading or through class discussion, but only through exploration. Derek's connection with many different areas of both our nation and our world has sculpted him into the person he has become today. 
After moving from El Paso, Derek joined Keystone in his sophomore year of high school. Of his three years at Keystone, Derek believes his greatest achievement is helping to bring the student newspaper, The Keynote, back to life. Through his passion and commitment to The Keynote, Derek rose to Editor-In-Chief in January of this year and uses his position to combine his love for art, writing, and history. Alongside The Keynote, Derek is also involved in Student Council, Quizbowl, Yearbook, and LitMag, while also participating in the Youth Orchestra of San Antonio (YOSA) outside of school. While at Keystone, Derek's favorite class has been AP European History with Dr. Caraway. He says that this class challenged him as a student and taught him to be both a better writer and historian.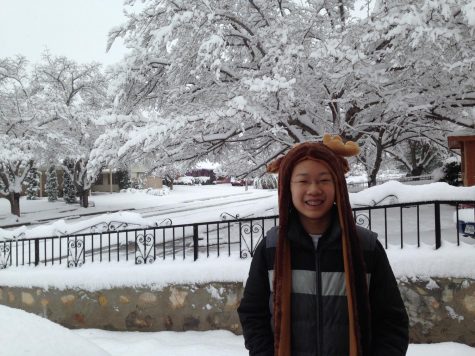 However, when Derek is not completing schoolwork, attending classes, or participating in his variance of extracurricular activities, he is an avid music-listener and one can often find him singing along to the likes of Lady Gaga, BLACKPINK, and Dua Lipa. In his Spotify Podcast titled "Musical Antiquity", Derek refers to himself as "your neighborhood music nerd" where he combines his love for current events and music. Along with a music-nerd, Derek is also a book-nerd, citing Madeline Miller's Song of Achilles and Tara Westover's Educated as his two favorites. Derek is also extremely family-oriented as his cherished moments are his evening walks with his grandfather. He further states that his greatest influence in life is his mother as, especially over the last two years, she has provided him much-needed emotional support whether it be with stress from school or the happenings of life.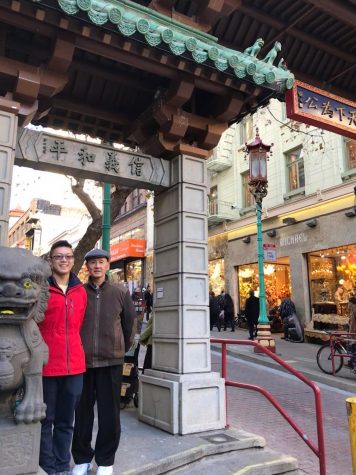 Derek hopes to pursue a career in the political science realm where he can combine his passion for history, current events, and writing. In ten years, he sees himself interning with a high governmental official or working in a large government office. With his global experiences, he hopes for a more internationally, rather than domestically, based career. 
Through his amiable nature, lighthearted spirit, and constant motivation to rise to new heights, Derek is a role model to many students within the Keystone community. Through the words of Derek's favorite historical figure, Franklin Delano Roosevelt, "Happiness lies in the joy of achievement and the thrill of creative effort." As Derek embarks on his senior year of high school, he is closing the door to one phase of his life and opening the door to the next phase of his life. Through this newly opened door, he will have endless opportunities to employ his creativity and ingenuity, while constantly working towards the achievement of a greater global society. We wish Derek luck on his future endeavors, and we are looking forward to what the future brings him!