Student Spotlight – Erica Stocker
Erica is a Keystone lifer and has spent her years involved in our community through KeyCrew, Foreign Language Club, QuizBowl, Model United Nations, and Softball. One of her most rewarding clubs is QuizBowl, as she loves to see her knowledge pay off through a variety of questions. Erica cites two of her favorite achievements at Keystone as organizing a QuizBowl scrimmage with Ben Felson, a fellow senior, and organizing the Keystone Homecoming dance.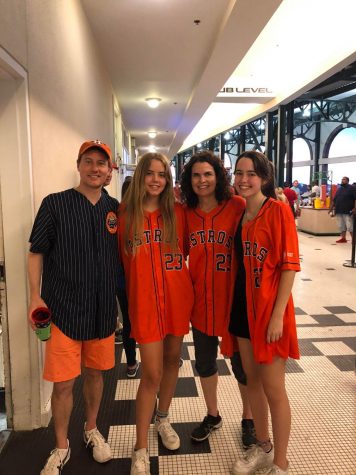 She isn't involved only in school activities, though. She has spent a substantial amount of time at her HEB internship downtown and working for the Teen Advisory Board for Suicide Prevention, which plans awareness events for the rising suicide rate in teens and advocates for mental health education. She enjoys going to concerts, exploring San Antonio and neighboring cities, and traveling, dining, and watching baseball with her family. Erica enjoys playing piano and drums, reading, exercising, and watching YouTube for some much-needed alone time in the busy life of a Keystone student. Her favorite high school class was Modern China, taught by Mr. Spedding, as she appreciated learning valuable information about the culture, economy, issues, and history of China in such an intimate class. Erica fondly remembers the "buddy programs" as a kindergartener, and she is happily continuing that tradition through Foreign Language Club.
When it comes to Keystone culture, she admires not only the diversity of thought but the uniformity of respect and kindness that she has seen on our campus for thirteen years. She credits her sister, family, and friends for helping her get to where she is today. As for her future, Erica plans to study international business and Spanish at a small liberal arts college, perhaps SMU or Tulane.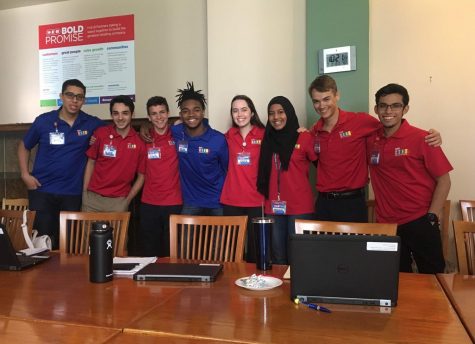 In conclusion, Erica is an exemplary Keystone student who goes the extra mile in supporting her classmates and her community. We're glad to showcase Erica for this edition of the student spotlight and wish her good luck in her future endeavors!
Interested in being in the next student spotlight? Contact Ella Best or Derek Wong for more information.