We traveled to the Florida Keys and used Guy Fieri as our Culinary Guide
After a grueling semester of college applications, I ventured to the Florida Keys with my family to decompress before the second semester. With the temperature dipping into the mid-70's, the Keys' iconic beachers were off-limits, so we funneled our attention to food. From following The Next Food Network Star, where amateur chefs catapult their way to TV stardom, to Chopped, my family often connected through the agony of a contestant undercooking their sirloin or the triumph of a perfect ganache. Unfamiliar with the Florida Keys' food scene, we resorted to Guy Fieri, the coverboy of all things high-caloric, unrefined, and messy. In our culinary journey, we hit three restaurants featured on Diners, Drive-ins, and Dives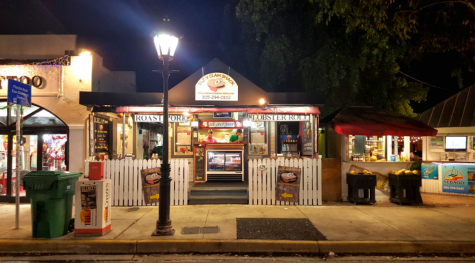 DJ's Clam Shack: 4.5/5
Amidst its tourist traps and retirees, Key Largo's Duval Street flaunts DJ's Clam Shack. After a long wait, we snagged four stools at the front of the restaurant and dug into lobster rolls and a bucket of fried clams. Those greasy clam nuggets transported me to the Clam Box, a seafood restaurant near my grandma's house in Massachusetts. The lobster roll, with its garlicky bun and perfect mayonnaise-to-lobster ratio, disappeared from the plate in minutes. The "court-side" view of Duval Street and top-notch food quality compensated for its overpriced menu. Right in Guy Fieri's wheelhouse, DJ's Clam Shack epitomized a top-notch dive.
DJ's Clam Shack reminded me of the Clam Box, a stable in Ipswich Massachusetts.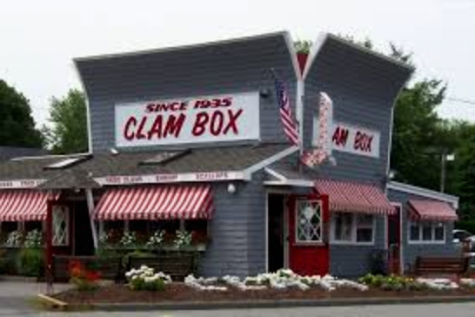 Green Turtle Inn 1.5/5  
Following our day-trip in Key West, we hopped a few Keys and dined at the highly coveted Green Turtle Inn located in Islamorada. Don't be deceived by the upscale food photography and bustling social media page on their website. Green Turtle Inn is a bust. Rather than serving "innovative epicurean creations," as the website promises, the chefs offered an underwhelming burger with soggy lettuce and a fried egg too eager to burst on my plate. While my brother devoured his bacon wrapped (sorry, Rabbi) meatloaf sandwich, the restaurant failed to reach the hype fomenting around the hotel lobby and on travel blogs. To Guy's defense, we did not order turtle chowder, the dish featured on his show. When considering the Inn's lackluster food quality, it's likely that the bells and whistles of a turtle chowder attracted FlavorTown USA to Islamorada, rather than food that lights up your taste buds.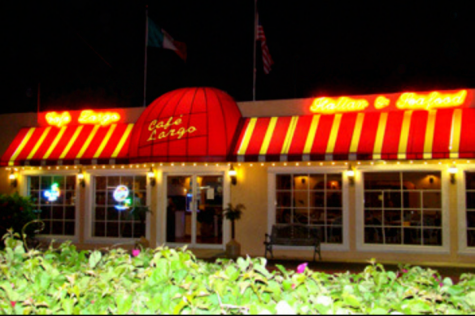 DiGiorgio's Cafe Largo: ⅖
Again, we used Guy Fieri as only a restaurant guide and did not follow his example by ordering the Loaded Veal Chop Cutlet Florentine with Risotto. While my family does not keep Kosher outside the house, the thought of layers of prosciutto, an uncooked Italian ham, slathered over the Veal Florentine didn't elicit happy emotions. Instead, I opted for the chicken parmesan, my Italian resturant go-to. The tomato sauce, resembling more of a V-8 smoothie than marinara, ran over dry chicken cutlets. While I appreciated the double-serving Caesar salad with its crunchy croutons, and the charismatic waitress who recently quit her job in New Jersey to move to the Florida coast. the food fell flat.
I think there's an exponential relationship between the quality of Guy Fieri's restaurant choices and how they close they fit the Drive-in, Diners, and Dive moniker. DJ's Clam shack was a unapologetic dive, serving up fried seafood with tartar sauce. No hollandaise, no saute, just good food. DiGiorgio's and the Green Turtle, on the other hand, tried too hard to offer a more refined dining experience. When evaluating the mayor of Flavortown's restaurant selection,  I have one recommendation: keep it simple, Guy.