The Best Quick Weeknight Dinners
The Best Quick Weeknight Dinners
As busy students, there's not a lot of time to cook extravagant meals that take several hours. While some weekend grocery shopping may be necessary, here are a few quick and easy meals to add to your weekly routine that are delicious and will keep you full.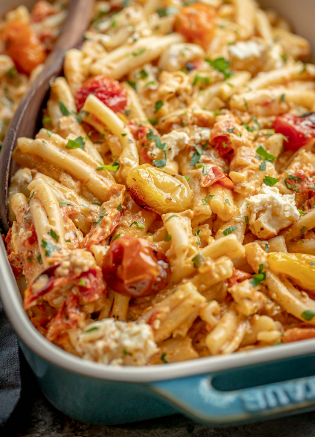 This popular recipe is one of the fastest pasta meals that you will ever cook! This is a single-pan, stir-only dish that just requires you to boil your pasta, throw your tomatoes and feta cheese into the oven, and mix everything together with some garlic and herb of your choice. I recommend setting aside 10-15 minutes in between homework or studying to quickly prepare this dish. If you're looking for a delicious pasta sauce and don't have time to run to the grocery store, this recipe is for you!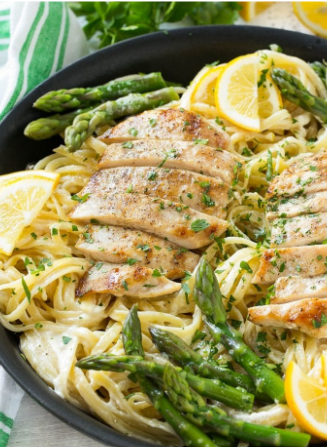 Rich in flavor and packed with protein, this recipe is a go-to! Your chicken, pasta, and asparagus are all cooked in the same pan, so there's no need to worry about how many dishes you'll have to clean. Cheese and butter are what makes this dish so creamy, but the type of cheese you use is completely up to you. You can use whatever type of pasta you have and can replace the chicken with another type of meat, such as beef (which will likely take less time to cook).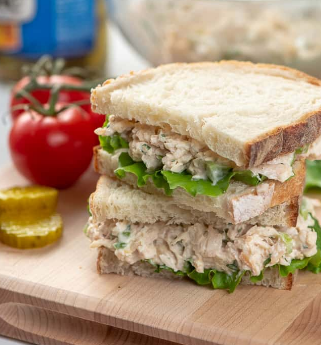 Whether you use croissants (my favorite) or toasted bread as the base of these chicken salad sandwiches, they are sure to not only satisfy but also get rid of your chicken leftovers from previous dinners. While this particular recipe includes apples, onions, and celery, you can enhance the flavor of your chicken salad with countless other ingredients. I have found it to be delicious with olives, tomatoes, and other greens like arugula, but those are only a few options! You can also opt to make tuna salad instead of chicken, whichever you have readily available in your kitchen.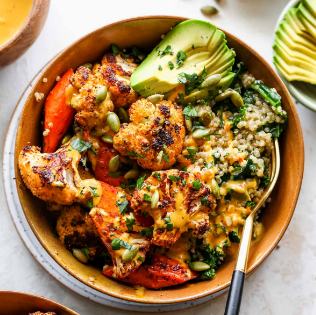 These essential and healthy bowls can be made with any vegetables or grains you enjoy or have! Some vegetables I find especially delicious are cauliflower, corn, bell peppers, and kale, all roasted on a baking sheet in the oven and then mixed together. Quinoa is a popular grain to add as a base, but couscous, wild rice, millet, and farro are excellent options as well. I recommend topping with your favorite sauce (pesto is always a great choice)!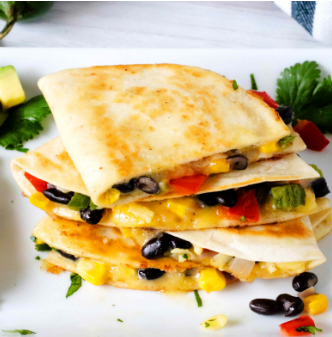 These quesadillas are a great no-meat option for a lazy weeknight! They can be filled with whatever vegetables you have on hand and take only 20 minutes to prepare. A dipping sauce is always a good idea.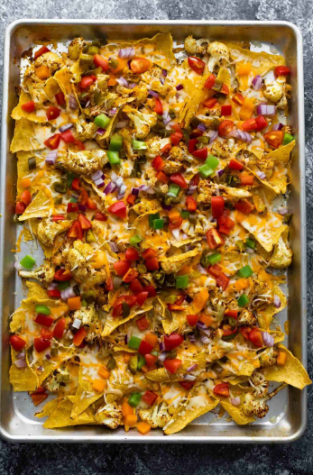 Nutrient-packed and mouthwatering, cauliflower nachos can be made as a snack or a light dinner! They only take about a half hour to prepare in total, and all you need is one baking sheet to roast your seasoned cauliflower on and to cook your beans, cheese, and jalapenos over the cauliflower. You can top with onions, cilantro, avocados, etc, and finish it off with your favorite spicy sauce!
Leave a Comment
About the Contributor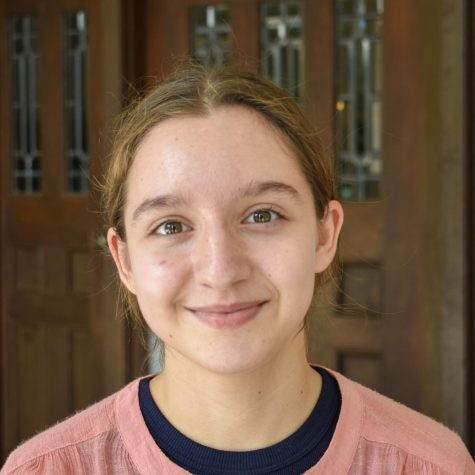 Annia Gimeno Marko, Student Life Editor



Annia is a junior at Keystone School and an active member of the Keynote. Her hobbies include reading, writing, playing the violin, and doing ballet....