Senior Spotlight: Sarita Manocha
At Keystone, an institution so steeped in a carefully curated legacy of producing excellent academics, leaders, and citizens — "young people who are ready to achieve excellence in their chosen fields, with the ability to inspire and change the world," as reads the school's culture statement — one often finds oneself returning to a simple and timeless query: what precisely does the archetypal Keystonian look like? Is she a stellar scholar and a deep thinker? Is she an exemplary club captain? Is she an outspoken advocate for the underserved, a visionary creative, a compassionate friend? Ask any of her colleagues — Sarita Manocha, pillar of our senior grade, fits the bill on all accounts. 
Somehow, amid a positively teeming schedule of lunch-time extracurricular engagements (indeed, Sarita had to dart to a Yearbook Club meeting immediately after our conversation), she made time to speak with your humble interviewer. Last Thursday, from the front parlor of Founders' Hall, Lower Schoolers toddling single-file past the room's north-facing windows, we reflected on the closing of a twelve-year run at Keystone, a feat earning her the venerable moniker "Lifer." She immediately highlighted special placement in the yearbook as recompense: "I'm going to get my page." Though, Sarita shared, the experience of a "life" spent at Keystone brings with it both benefits and drawbacks: "I like it because you can get close with the people, but it's also a little bit suffocating at times . . . you don't really get to branch out as much." She continued, "it's difficult to be with the same 30 people you've always been with — and people who knew you in middle school [remember] you as who you were in middle school."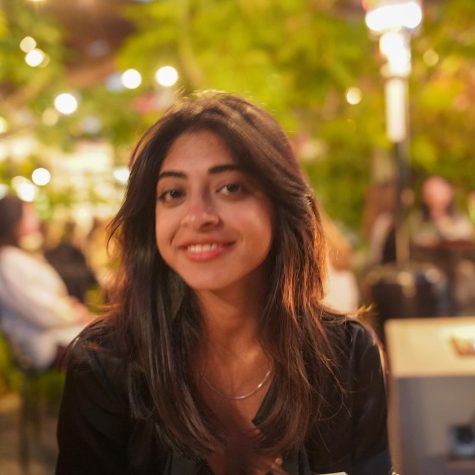 Perhaps a universal contradiction in the hearts of "Lifers" is the reassurance that comes with that tightly knit community of students and professors. "There is an element of comfort because these people are people that I've also been able to get really close with, and people I've also [been able] to see grow . . . I get to see the teachers that I . . . had when I was growing up and developing as a student." Without a doubt, over the last dozen years, Sarita has come a long way from her beginnings as a reticent kindergartener. Today, she serves as a vocal, energetic community leader fostering multicultural education among Keystone students of all ages, primarily through her work as President of World Language Club: "there's a lot of trying to bring awareness and stop this in ignorance that is too common. It's trying to show that differences are beautiful and differences are not weird." 
Through Kinderbuddies, a program enlisting the aid of Upper School students in leading Kindergarten activities, Sarita described the personal fulfillment that comes with showing others the beauty and value of diversity: "we did a Diwali activity where [the children] colored different . . . symbols of Diwali, and the kindergartners loved it and were asking questions about colors and sharing their family traditions. I think that's super cool because I remember that, at times, I felt a little different and I felt like my differences might have been weird rather than beautiful." 
Quite inspiring is how Sarita has managed to combine her passion for community enrichment with art — yet another of her cherished pursuits. Whether she's painting murals as part of a park restoration campaign, volunteering as a docent at the Witte Museum, or teaching elementary students about global cultures through crafts, Sarita embraces art as a powerful medium for connection — both with others and with herself. In childhood, inspired by her father's photographic "side hustle," she found herself swept up in the realm of image: "I really like realism and impressionism, and I like being able to capture the world, and I really became interested in documentary photography . . . I never thought I could be able to make art because . . . I just didn't feel like . . . I was good enough."
A monumental shift arrived in twelfth grade. When, in shifting around her course load for the year, a slot in her schedule opened up, Sarita decided to try her hand at AP Art. "It was actually an accident," she said. "I just grew to love it . . . it's crazy because I'll be painting and then I'll look at the time and be like, Oh my God, it's 3 a.m." In explaining the message she seeks to convey through her artwork, Sarita brought our conversation full-circle, back to interpersonal connection. Without a doubt, an acute capacity for empathy is an indelible feature of Sarita's character. In her ability to poignantly render raw emotion through visual art, she demonstrates just how deeply that pursuit of understanding, compassion, and acceptance runs.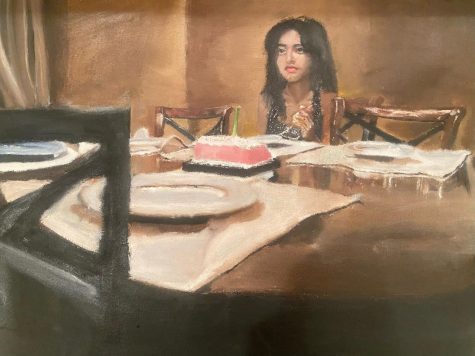 "It's not trying to fit in, but instead trying to make your differences beautiful. And that's what I've learned in my journey of being somebody who is visibly different [from] the Eurocentric standard." Sarita further explained her efforts to reflect the triumph of emotional mettle through image: "I think that's also what I try to explore in my artwork, that someone can feel so devastated on the inside, but they are beautiful, and just because they don't see it doesn't mean that it's not there."
Sarita's academic interests reflect a life philosophy driven by an industrious spirit to solve problems — and to do so in the interest of the greater good: "I would like to do something with science that also works with our society today. I wanted to try to . . . solve the medical inequality that we have today. . . I like political science because I like seeing how things change. . . I like seeing the story and it gives me shivers sometimes to think about how the lessons, the harder lessons that have been throughout history, really speak to me. And I think that's what I want to work with in science rather than going into something like a lawyer. But I think that I can use these lessons that come out of studying philosophers of history and use it for a realm in the STEM field."
When she's not wowing her classmates in literary discussion, conjuring masterpieces in the art studio, or leaving a lasting positive impact on her community at-large, Sarita remains a busy and productive individual. She enjoys travel (particularly to Italy), chocolate ice cream, and novels by Kazuo Ishiguro (she highlighted Remains of the Day and Klara and the Sun as two favorites). Her favorite film is The Devil Wears Prada with Anne Hathaway and Meryl Streep, and her wide-ranging music taste spans from Amy Winehouse to Childish Gambino. 
That said, this Spotlight just scratches the surface of a prodigious and multifaceted student, leader, friend, and person. From Student Council to Wellness Council, from World Language Club to The Keynote, Sarita has become a force to be reckoned with on campus. And as she charges toward a future beyond the gates of Keystone, it goes without saying that Sarita will change the world. Through her passion for diversity and equity, her resonant artistic vision, her innate capacities for leadership and connection, she is sure to have a positive impact on the lives of many.
And thus proceeded my conversation with Sarita Manocha.
Leave a Comment
About the Contributor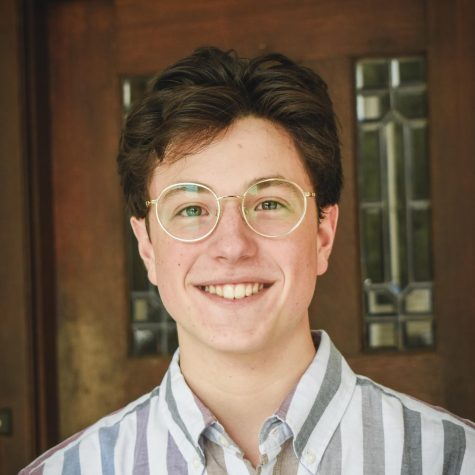 Lorenzo Ruiz, Editor-in-Chief
Lorenzo Ruiz, a senior, is a staff writer and Editor-in-Chief. An enthusiast of government and current events, his hobbies include debate, Academic WorldQuest,...