Senior Spotlight: Alex Flynn
Though many of us spent hours on end preparing for Valentine's Day during our junior year, I remember Alex going above and beyond—constantly leading class meetings, checking in with each sub-committee, planning endless dates and times, driving to the Little School to hand out their grams, and so much more. Balancing a deep involvement with the Keystone community with multiple intensive Science Fair projects over the years can't be easy, but Alex consistently excels at everything she strives for.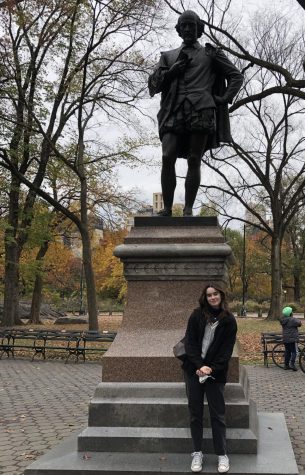 Being a Lifer at Keystone (attending since kindergarten), Alex has had ample opportunity to get to know the community. Though she may have started as an introvert, quiet on her very first day of school, she has since become more confident and has taken a leading role in the Class of 2024 as Class President since tenth grade. In the position, she has dealt with infinite tasks, ranging from reminders about deadlines to planning prom. Every year, in preparation for Keystone's grand Halloween Competition, the senior class becomes extremely riled (ask anyone at Keystone), yet Alex handles the chaos with grace by organizing each group, making sure each deadline is met, and extending a helping hand whenever necessary. More frequently, she organizes fundraisers and class-wide events, such as pizza sales, movie nights, service projects, or even creating a video recap of our junior year. Of course, planning Valentine's Day and Prom present a special challenge each year for the junior class, and, being Alex, she rose to the occasion. Though it certainly would have been easy to lose control of thirty-five teens, she made sure February 14th and Prom went off without a hitch. From the difficult job, Alex says she's learned not only how to lead others and delegate tasks, but also to trust her classmates to complete tasks and gain confidence as a public speaker.
Through her close work with the Keystone community, Alex has stated that she loves how each student seems to have a topic they care deeply about—and that certainly extends to her. Though her first Science Fair was in third grade, she didn't become as invested until 7th grade. So the story goes, her mother wanted her to participate in the Fair in 6th grade while Alex wanted to pursue theater, being cast as the lead role of Mary in The Secret Garden. A deal was made: if Alex did the play in sixth grade, she would promise to do Science Fair in seventh—and the rest is history, with her project kickstarting a lifelong love of science.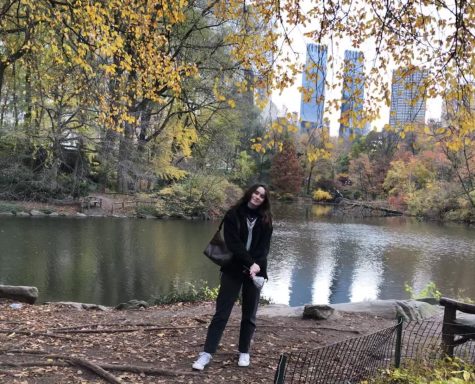 This is where Alex truly shines in her passions. Despite researching extremely complex topics, she's still able to make the subject accessible and understandable. Her seventh-grade project on prosthetics got her to the regional Science Fair. Using phase-change materials to reduce the thermal energy used in prosthetics, the moldable plastic pellets had her working for hours in the back of Mr. Nydegger's classroom. She also toured a prosthetic lab at a medical center, showing her real-time technology development in the field.
In eighth grade, she progressed to a project surrounding microbiology. Her idea for bioprinting—a potential method for cellular regeneration—came from a National Geographic magazine she read on the topic. Finding a peptide that could increase cell proliferation—make them grow and duplicate faster—she used it to create a scaffolding with bioprinting.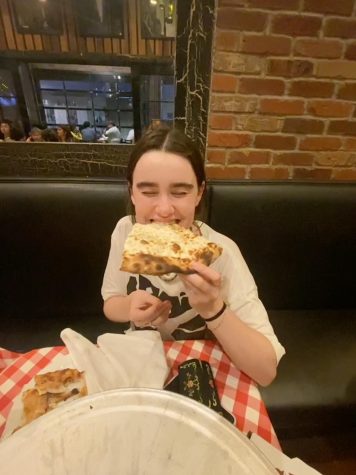 However, it was in ninth grade that her true love of molecular biology took hold. She dove headfirst into a project on quorum sensing and bacteria, which she continued through her sophomore year. Her favorite project was from her junior year when she went to the Texas Science and Engineering Fair (TXSEF). One of her favorite topics in biology, she studied epigenetics, which she defines as "how DNA is regulated based on the environment that an individual organism is placed in." Though our basic biology class may have taught us that DNA is the ultimate mastermind of biology, epigenetics adds another layer of complexity to study. Specifically, Alex tested how stress affected the immune system of fruit flies. I distinctly recall her presenting her project to me in a musty hotel room in College Station as we prepared for our final presentations. Her passion and fluency in the subject were clear, easily explaining a difficult biology concept to a room of unknowing students.
Another area of scientific interest for Alex is the environment. For her junior year Stonecatcher Project, she wrote about how the US military contributes to climate change. Interviewing author and activist Lenny Siegel from Stanford, she learned about how the US's involvement in the Vietnam War contributed to pollution. Alex had also written on climate change previously in a paper in her sophomore year and hopes to become involved with climate action groups in college.
Outside of her impressive resume of academic work, Alex also has several hobbies. Among them include hiking, biking, cooking, playing with her dogs, thrifting with friends, and watching Wes Anderson movies. Furthermore, she developed an interest in nonfiction books—particularly investigative nonfiction. Empire of Pain by Patrick Radden Keefe, Caste by Isabel Wilkerson, and anything by Joan Didion were some of her recommended books.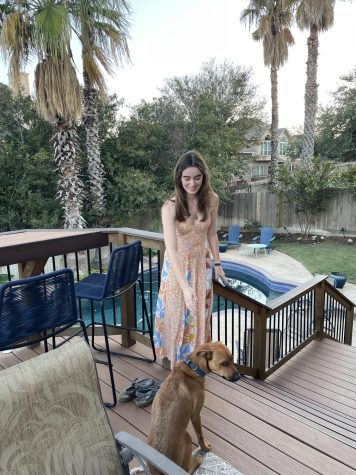 In the future, there's a lot of subjects Alex wants to study. Hoping to escape the endless heat of Texas, she wants to go to college somewhere experiencing four seasons while double majoring in molecular biology and history, inspired by Dr. Caraway's AP European History class, as well as potentially studying environmental history. Though she's not certain about her career path quite yet, she's interested in pursuing a Ph.D. in molecular biology and eventually doing research at a university.
Whatever Alex decides to do, I know that she will thrive in it because of her passion, drive, and willingness to collaborate and learn from others. Knowing her since first grade, I have seen Alex grow from a somewhat shy girl to a confident scientist who can lead others with skill and poise. As she continues to grow, I'm excited to see what else she will achieve in her future.
View Comments (1)
About the Contributor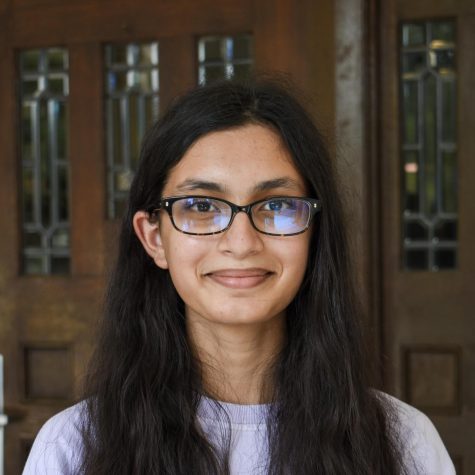 Aleena Ahmad, Editor-in-Chief
Aleena is the Editor-in-Chief of the Keynote and a senior at Keystone. She enjoys reading, writing, and baking in her spare time and looks forward to discussing...