Basketball Mid-Season Report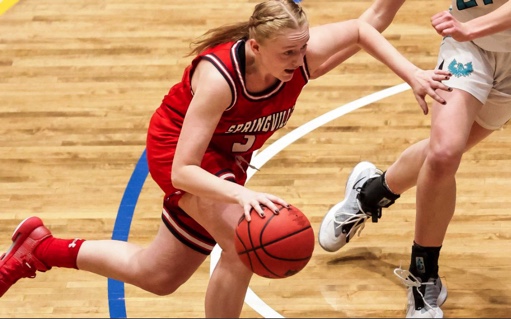 Winning all but one game so far, the Keystone girls' basketball team is off to a fantastic start to their season, and to learn about the team's development so far, I had the privilege of interviewing Bella Alvarado. After the 2021 basketball season's cancellation, the girls were overjoyed to have their first season in two years. Speaking with Bella, I learned of some of the challenges and changes with the new year.
For the past season she played with the Keystone high school girls' basketball team, Bella attributes alumni Katie and Stephanie for not only dominating on the court but helping the team bond. Consequently, Bella and her teammates felt nervous at the start of the season but were soon pleasantly surprised at the team's supportive and collaborative demeanor. While the team is yet to have a bonding session outside of court like their sleepover at Katie's house two years ago, Bella looks forward to possibly another sleepover and dinners with the team later in the season. 
Playing through a pandemic, the basketball team has encountered different COVID-19 policies from school to school. At games, Keystone requires all spectators to be masked while basketball players may be unmasked. This season, Coach Petiton is the head coach of the girls' basketball team with Coach Schultze as the assistant coach. Bella admires the positivity and support from Coach Petiton throughout all their games, specifically reminiscing on how Coach Petiton lifted the team's spirits through a half-time pep-talk when they were losing their last game. With this uplifting environment, Bella and her teammates can learn and master new techniques and grow in and out of the court.
When asked about the latter half of the season, Bella knows her team will consistently continue putting in the work for teamwide development. Specifically, the team will continue running to balance the fact that they are a shorter team. As they develop their defense to be the best it can be and work on passing in offense, the girls' basketball team will grow confidence and skills to finish their season strong.