Reading One Banned Book Each Day for a Week
When picking out a new book to read, I used to always shy away from the "Banned Books" section, assuming the books were "bad" or something to not be consumed. However, after reading Sula in AP Literature, I learned that "banned" didn't correlate to "bad"; rather, many powerful books are, in fact, banned. Therefore, as a fun challenge over Thanksgiving break, I finally clicked into the "Banned Books" section to read one book a day. I ended up taking Thursday (Thanksgiving itself) off (so I could go hiking) and the weekends, so here are the four banned books I read and my thoughts on them. 
The Hate U Give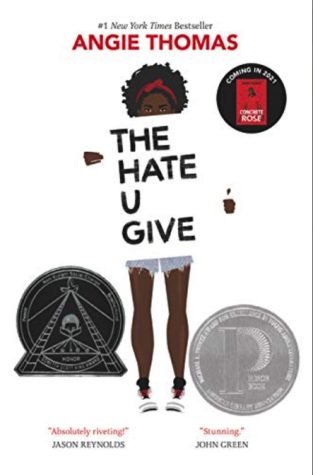 The Hate U Give by Angie Thomas traces the life of Starr, an African American senior, after she witnessed her innocent best friend getting shot after being pulled over by the police. The entire book was filled with contrasting images: her life in her predominantly African American neighborhood versus her life in her primarily Caucasian school, the life of trying to be a normal teen and lighthearted joking versus the awfulness and violence occurring in her neighborhood. While the story may not be directly relatable for the majority of its readers, aspects of it—especially the advice given from the mother—are, and I more than once found myself highlighting phrases from it. While I see why the book would get banned for "anti-police" sentiment, I do think it was handled well, especially since Starr's uncle is a police officer. 
Favorite Quotation: "Sometimes you can do everything right and things will still go wrong. The key is to never stop doing right."
Runner-Up Favorite Quotation: "That's the problem. We let people say stuff, and they say it so much that it becomes okay to them and normal for us. What's the point of having a voice if you're gonna be silent in those moments you shouldn't be?"
The Absolutely True Diary of a Part-Time Indian
The Absolutely True Diary of a Part-Time Indian by Sherman Alexie follows Arnold ("Junior") Spirit, a bright Native American who "betrays" his tribe, transferring to a predominantly Caucasian school, in hopes to pursue higher education, showing the evolution of his friendships and family dynamics. Along with reading the book, I also listened to the audiobook, and the two fit perfectly. The novel itself consists of a laid-back narrative, including reactions, like "Wow" and some phrases in all-caps. Additionally, since Junior is an aspiring cartoonist, his cartoons are scattered throughout the book, and one chapter is just a comic. Contrasting his fun and lighthearted nature, the novel—the backstory, the situations, the characters—is heartbreaking, and I most definitely would recommend this, especially following along with the audiobook.
Favorite Quotation: "If you speak or write in English, or Spanish, or Chinese, or any other language, then only a small percentage of human beings will get your meaning. But when you draw a picture, everybody can understand it." 
Runner-Up Favorite Quotation: (True to the first quotation, I'm using a picture.)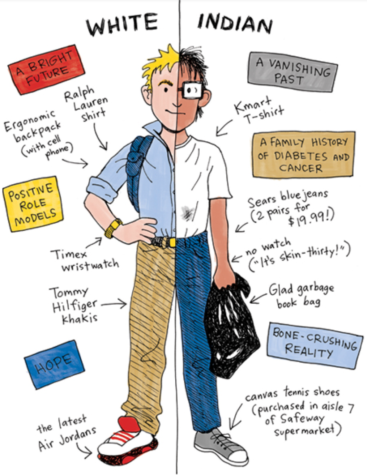 Melissa (formerly called George)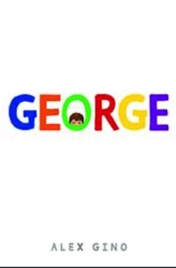 Melissa by Alex Gino traces the life of a transgender 4th grader officially named George and unofficially named Melissa as she starts coming out to her family, friends, and school. The most captivating part of the story for me was the various reactions to her coming out. While ultimately everyone, except the bullies, accepted her in some form or fashion, there were various initial reactions, from being "cool" with it to being unable to process it, and various levels of acceptance, from full-on embracing she's a girl to ignoring the fact. Relative to the others on this list, the book is short, at about a 1-2 hour read, and less despondent.
Favorite Quotation: "My point is it takes a special person to cry over a book. It shows compassion as well as imagination."
Runner-Up Favorite Quotation: "If the actors are like Wilbur, the star of the fair, then we are like Charlotte, the unseen heroes who got him there."
Beloved 
Beloved by Toni Morrison was the only hardcopy book I borrowed, and it explored the life of Sethe, a former slave who had run away, trying to establish a new family only to have met tragedy. In class, we read Sula by Toni Morrison, and loving her writing style, I decided to continue with reading Beloved. Having interpreted Sula in class helped me easily latch onto themes in Beloved, both of them sharing themes like family. While in Sula we explored subtle references to magical realism, Beloved's magical realism was far more explicit with the dead infant, Beloved, talking to others in the house. Additionally, strong bonds between female characters were present, but there tended to be weaker bonds or absences of male characters throughout both of the books. Of all the books mentioned, this was set during a later time period and had more magical and less realistic elements; overall, I would once again definitely recommend the book (and Sula).