Five Noteworthy Films of 2021
As 2021 ushers in a return of theatres and an increased output in film, there are already a significant number of movies worth checking out, in theatres or otherwise. Thus, I present to you the five most noteworthy films, in ascending order of quality from the worst (#5) to the best (#1) of the year as of September.
#5:
Try Harder! is a documentary directed by Debbie Lunn detailing the experience of a group of high school seniors at Lowell High School in California receiving their college acceptances. This documentary perfectly captures and exudes the feeling of stress and anxiety felt by the subjects of the film in a way that can only be accomplished in a documentary setting. Additionally, it serves as a perfect encapsulation of the struggles of high school seniors attempting to get into colleges through effective camera work and editing choices, as well as how differing races and backgrounds can potentially influence a student's likelihood of acceptance. Unfortunately, this film is unavailable for digital purchase at the time being (I was fortunate enough to catch it at the Telluride Mountain Film Festival), but it is slated to be released for purchase later this year.  I encourage all who find this topic relatable or interesting to check it out as soon as possible.
Rating: 8/10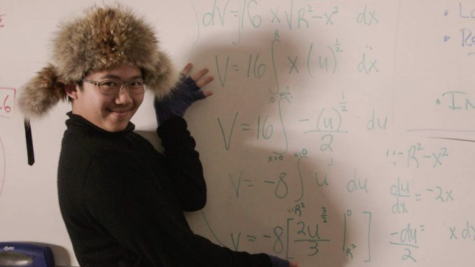 #4:
Judas and the Black Messiah, directed by Shaka King and starring Daniel Kaluuya, LaKeith Stenfield, Dominique Fishback, and Jesse Plemmons, is a film detailing the story of Fred Hampton, the deputy chairman of the national Black Panther Party. This film excels from start to finish in so many different aspects of filmmaking: the directing is superb, the writing is impeccable and allows for a moving and powerful story, the cinematography is absolutely gorgeous, and the music is beautiful and used effectively. The main standout of this film, however, are the performances: Jesse Plemmons and Dominique Fishback are both great, but Daniel Kaluuya (who received an Oscar for his performance) and LaKeith Stanfield give career-defining performances that cement themselves as some of the best actors working today. This film, however, unfortunately falters in the pacing. The second act slows down a fair bit and parts of the film don't flow particularly well. Despite this, the film remains incredibly entertaining and impactful throughout. This movie is currently available on HBO Max and for digital purchase.
Rating: 8/10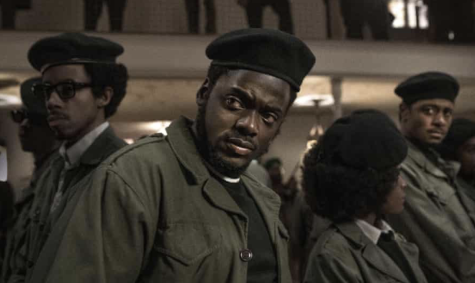 #3:
Pig, directed by Michael Sarnoski, tells the story of a truffle hunter named Robin, played by Nicholas Cage, whose beloved truffle pig is abducted. Robin enlists the assistance of his main buyer, Amir (played by Alex Wolff), to find it. While the plot summary implies an overdramatic revenge thriller, the film itself is much more profound and nuanced.Its focus is on the exploration of Robin's past and how he was able to bring happiness to so many people without being able to have that reciprocated. Nicholas Cage gives a fantastic performance and the writing and directing help elevate the story substantially. The other aspects, such as the cinematography and score, are competent though not mind-blowing. My main issue would have to be with Alex Wolff. While his performance is by no means poor, it is nowhere near the level of Cage or the other actors particularly in scenes that require extreme emotional reactions. This film, however, succeeds in far too many respects for a single lackluster performance to weigh it down, and it still manages to be an incredibly emotional experience that captures you from start to finish.  Currently, the movie is available for digital purchase.
Rating: 9/10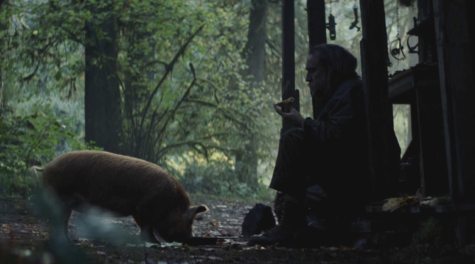 #2:
The Green Knight, directed by David Lowrey and starring Dev Patel, is a fantasy drama which tells the story of Gawain, a man wishing to achieve societal honor and recognition as a knight, who enters into a game of sorts on Christmas day with a mythical creature known as the Green Knight. An aspect of this film that should be made immediately aware to anyone who may be interested in watching the film is the experience is entirely driven by interpretative aspects. If you're looking for an action-packed fantasy adventure, this movie will definitely not be what you're looking for. In fact, this film lacks almost all action in terms of the story and instead relies on clever symbolism and thematic interpretation to carry it. As such, many audience members could be left feeling uninterested or dissatisfied. If you're willing to look beneath the surface, however, and rely solely on having your personal interpretation be the main selling point, then I would highly recommend this film. Even if you find yourself unable to see much interpretable value, there are still plenty of aspects to appreciate: the music, the acting, the lighting, the framing, the directing, and especially the breathtaking cinematography. This film is currently only in theatres, and I would highly recommend it if you're planning a "return-to-the-theatre" movie outing.
Rating: 9/10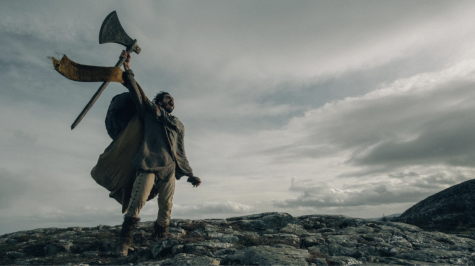 #1:
Bo Burnham: Inside is most likely already known to you even if merely by name recognition.  To those who do not know however, Inside is a Netflix comedy special filmed by comedian Bo Burnham during the pandemic. Bo Burnham turned this restriction into an advantage and instead created something that went far beyond the standards of stand up comedy. Burnham's stand up is already unique from the norm as his routines are more music performances then actual stand-up. And yet, this special is an even further deviation from what one would expect to see from him. First off, the entire special is filmed in one room with no audience. It also is not filmed in a single take with Burnham using different angles and multiple cuts. This, combined with some stupendous lighting work, allows for this special to have absolutely breathtaking cinematography. Every shot and song has a new creative flair that is truly commendable to watch unfold. The mastery at work here is proof that a lot can be accomplished with limited resources. Secondly, this film deviates from comedy specials because it is not really a comedy. Yes, there are comedic moments and songs which are incredibly funny, but the main selling point of this movie is that this essentially serves as a form of therapy for Burnham. Up to this point, his mental health was not at a good place, and he possessed a lot of inhibitions about his life. While he's well-known for always being willing to express his own fear and insecurities, this level of expression of self-worth and personal fears is something that took a lot of bravery. We as people all lived through the pandemic together, and we can all relate to much of what Burnham talks about here. The whole film is incredibly emotional and entertaining and holds up extraordinarily well on rewatch. Even if you're not a fan of Burnham's comedy, this is still a worthwhile experience, either through a connection to his personal fears or through a mere appreciation of the talent it took to make this whole thing by himself. If you somehow haven't seen this yet and you have access to Netflix, I encourage you to watch this as soon as you can. 
Rating: 10/10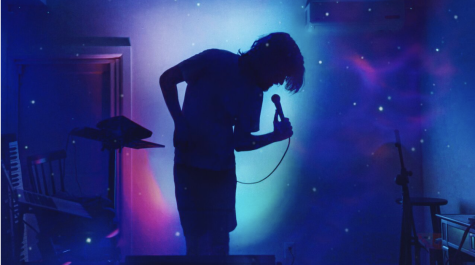 Which Movie is Best?
Sorry, there was an error loading this poll.