My Story (Vol. III): Giving my First Keynote Speech
Recently, I was asked to keynote for the K-12 Data Science conference hosted by the Data Science Connect. Additionally, I had to interview a former Data Analyst from a basketball team and give a workshop. Now, I have spoken at conferences before, both online and in-person, but this was my first time giving the keynote speech, so I was pretty nervous. Also, it was my time giving three separate talks, so coming into the conference, I had a lot on my mind and a lot to work on.
Public speaking is a skill I'm actively working on, so despite this being my third conference, the idea of speaking to an audience of 800+ people still made me nervous. The first conference I spoke at was in-person, so the scariest part was seeing everyone in the huge gala watching me (or not), and I could hear the crowd's response. Despite my nervousness and the pressure of live reactions, I found myself really enjoying speaking at that conference. My second conference was virtual, and it consisted of pre-recorded videos. That was really nice: I could record and re-record till my video satisfied me. That experience felt like uploading a video to YouTube. However, for this conference, it was virtual but it was live. Using Crowdcast, when I spoke, I would be streamed live to everyone's computer. While speakers couldn't see the crowd, we could see their reactions in the chat box. So, going into it, I wasn't sure what to expect.
The day of the conference came closer and closer. I felt really good about my workshop: it would be an hour-long presentation, and I always finished just past the 50-minute mark, leaving about 10 minutes for questions. I was pretty nervous about the keynote: for the 20-minute speech, I would finish in about 15-19 minutes, which was also good. Finally, I wasn't quite sure what to expect for the interview, but I prepared about five questions to ask which were approved.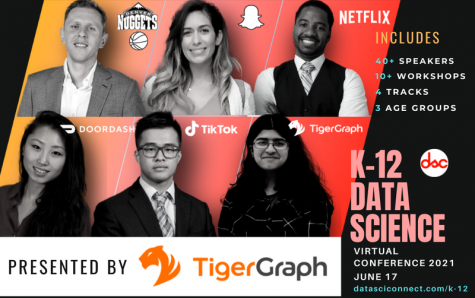 Finally, on the day of the conference, I had to skip my morning work call and log on to Crowdcast instead. There, the tech manager let me into the "Green Room" and told me to wait five seconds after he says I'm live then begin. Finally, he whispered that I'm live, and I counted to five in my head. Surprisingly, there was nothing special on the screen: no giant "You're live!" on the screen, no beep, nothing but his words that I was live. I was slightly confused, but I started my speech anyway. The cool part of this speech was that it was just my story, so I only wrote out the introduction and conclusion to ensure they were strong, then the rest was just an outline. I didn't feel nervous because I barely knew whether I was live or not since there was no difference between the screens. But, I kept talking till… I reached my conclusion. And I was at the 12-minute mark. 
I was worried. My normal 17-minute speech somehow shaved off five minutes. Where did those five minutes go? Luckily, the crowd had a lot of questions, so I answered them for the eight minutes remaining. After getting some feedback from my family, I learned that I was talking a bit too fast and I wasn't breathing. This would be my first lesson: write "Breathe!" in your speech. While I didn't feel great after the speech, I got positive feedback from others. The speech I wrote was able to resonate with the audience members, and I tried my best to write a speech which would resonate with others, so I'm glad that worked.
Next, I had the interview. I have never live-interviewed someone before, but after finishing the keynote, I felt ready. The person I interviewed was really nice, and it was really cool to get some insight into the world of sports analytics. While I felt a bit awkward at times, I really enjoyed the interview and learning about the amazing interviewee. After going through my questions, we took audience questions, and everyone was super interested and excited.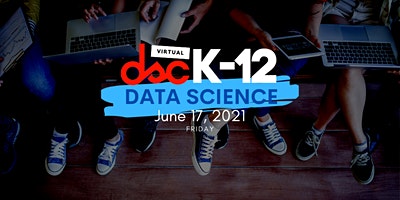 Finally, I had my workshop. My workshop was longer than my other two events combined, which didn't worry me at first. The workshop was probably the event I felt most confident about: I was going to present a Pokémon-TigerGraph lab. Starting off, everything felt good, and I was able to go through it all with ease. However, once I hit the 50-minute mark, I felt my throat go dry. All the words I was saying felt painful, like I was on the verge of losing my voice. I was just about finished with my workshop, so I searched for some to drink nearby. I didn't have water, but thankfully I had Vitamin Water next to me. I grabbed the bottle and drank some. Feeling better, I finished off the workshop and answered questions. That resulted in yet another lesson learned: always bring water and know your limits! I was worried that I might lose my voice the next day, which luckily did not happen, but going from not talking much to giving three presentations was definitely a strain, even though I had practiced the talks in advance. 
Overall, I felt incredibly honoured to deliver the keynote address and two other sessions during the conference. I thought it was amazing: it was the first ever K-12 data science conference, all the audience members were great, and I learned important presentation skills, like bringing water and breathing, and data science techniques both from presenting and from listening to others. If you are interested in trying to develop your public speaking skills, I found that the age-old mantra of "Practice makes perfect" works best here. Keep on challenging yourself to deliver presentations, and make sure you're constantly learning from your mistakes and identifying places to improve. Good luck!