Cowboys Post-Prescott Injury
A few weeks ago, the Dallas Cowboys beat the New York Giants 37-34. However, their victory was overshadowed by a terrible injury sustained by Cowboys quarterback Dak Prescott, whose season ended during the game when he was carted off the field due to a compound ankle fracture and dislocation. He had undergone surgery for the injury and currently has a four to six month recovery timeline. Prescott posted a video on Instagram reporting that he was doing well after surgery.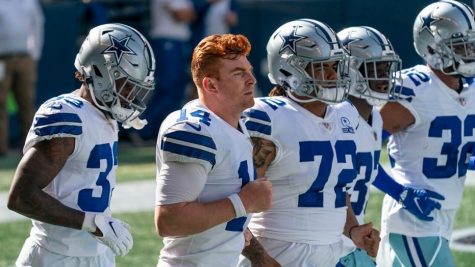 Prescott, who was the 2016 rookie of the year and has been a good player for the Cowboys ever since, had been holding out on signing a new contract with his team, hoping to get a four year contract instead of a five year one. He agreed to play for one in 2020 and will get paid about $30 million. Because he has yet to renew his contract, there are concerns that the Cowboys may change their minds and stop negotiations after Prescott's injury, which would cause him to lose an over $100 million offer. However, because Prescott probably will be ready to play for the 2021 season, the Cowboys will likely still negotiate with him for a long-term contract.
Dallas has suffered without Prescott at quarterback, as evidenced by their blowout losses to the Arizona Cardinals, the Washington Football Team, and the Eagles since the injury. Even with Prescott, a game against the Cardinals or Eagles would be a challenge for the Cowboys, but in his absence there was not even a competition. The large margin of victory then 1-5 Washington had was especially embarrassing for them. Second string quarterback Andy Dalton was able to get the team their only touchdown since starting in lieu of Prescott, but otherwise Dallas has had a poor performance both offensively and defensively after losing Prescott.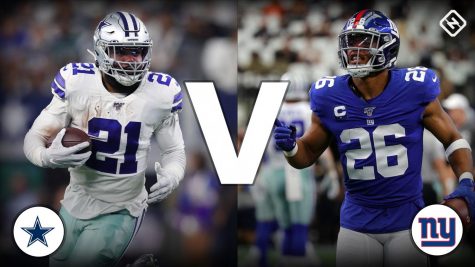 Although his contract negotiations are still uncertain, Cowboys fans across the country are hoping for the swift recovery of their quarterback, both out of concern for his health and for the success of the team. Meanwhile, it's up to Dalton and the rest of the team to try to succeed during the rest of the season, although this is looking increasingly unlikely. Between the fall of Dallas and a bad season for Houston, those who watch Texas NFL teams might want to find another team to root for this year.