Dear Reader Letter 2
Dear Reader,
This is Derek Wong, your new co-editor-in-chief! It is another exciting new year for The Keynote and I am more than happy to be a part of this growing organization. As many of you probably know, The Keynote was founded by a group of Keystone students who had the vision to reflect the diverse views within the Keystone community, whether it being culture, sports, or the everyday life of a Keystone Student. I am honored to continue this vision alongside Katie Fleming, the other co-editor of The Keynote, and hope that this platform will continue to grow and expand.
Although we had a later start than last year, we hope to provide more content to you, the readers. Something new we're doing this year is to have periodic updates rather than the "editions" that came out at the end of every quarter. While quarterly editions will continue, we will be having some updates on student life and sports at Keystone regularly. We hope that by having more regular articles, more ideas can be expressed by the 127 members of our Upper School. Be on the lookout for more articles in every section of the paper. Remember that you can always speak to Katie or me about joining The Keynote as a contributor or writer; you also can approach section editors directly about any content you would like to submit.
The editorial policy is posted and remember to comment responsibly. Please email us at [email protected] to send a "letter to the editor" if you have any concerns or new ideas. Take a look around the site and read many of the gems published. Enjoy!
Best regards,
Derek Wong
Co-editor-in-chief
About the Writer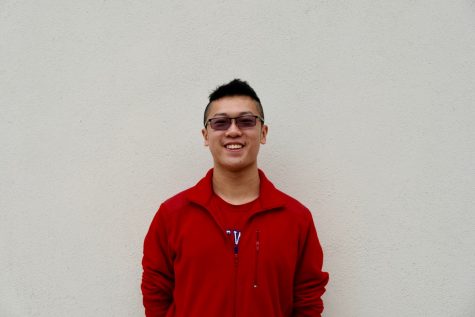 Derek Wong, Editor-In-Chief and Media Coordinator
Derek Wong is a senior who likes discussing hot topics relating to politics and the entertainment industry. He frequently participates in Model UN, loves...