Lady Gaga's ARTPOP: An Album Ahead of Its Time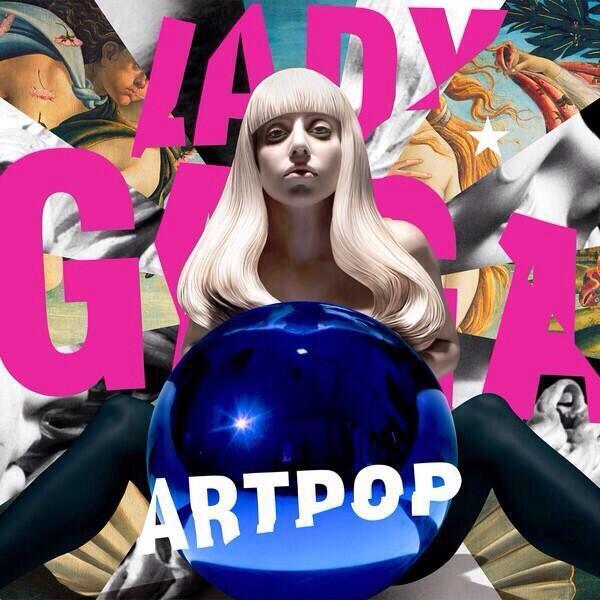 As many of you all know, I love Lady Gaga. She's talented, she's creative, and she makes hella catchy songs. Many of her hits, like "Just Dance," "Bad Romance," "Born This Way," and "Shallow" remain firmly on throwback playlists, karaoke sets, and middle school dances. However, few remember her third studio album, ARTPOP, an album full of whimsical energy and things that don't make sense (and a performance artist vomiting on Gaga at SXSW in Austin) but is nonetheless an album way ahead of its time.
To understand why I designated such a title, we have to go back to 2013. 2013 was considered the height of pop music. Katy Perry had two monster smashes, "Roar" and "Dark Horse" from her successful PRISM album, Miley Cyrus got weird with "Wrecking Ball" and Bangerz, One Direction was still together, and all the rest. In short, 2013 was a packed year for pop music. You'd think a new Lady Gaga album would do just fine in this type of environment. You'd be wrong.
There are quite a few factors that contributed to the mixed to negative reception of ARTPOP, which came out November of that year. For one, Gaga had famously suffered a hip injury while performing at a stop in her Born This Way Ball tour for her previous album… Born This Way. The abrupt cancellation due to the injury meant that all the attention was focused on her return, her phoenix from the ashes moment. The recovery process was a time of hardship for Gaga, who continues to suffer from chronic pain and fibromyalgia today.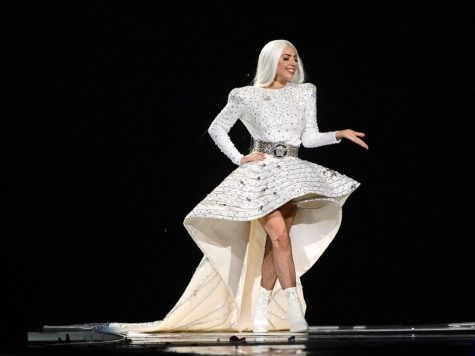 The conditions ARTPOP entered weren't great either. This album was the follow-up of 2011's wildly successful Born This Way album, which famously sold more than a million copies in the US in its first week. ARTPOP? 258,000 copies. A large number by any means, and the album still debuted at #1 on the Billboard 200 albums chart, but when you've sold a million copies in the first week, you're expected to sell more than 258,000. It also didn't help that she was constantly pitted up AGAINST other female pop stars like Katy Perry and Miley Cyrus, who both ended up having more successful first-week sales with PRISM and Bangerz. Lady Gaga famously called out critics for pitting women against each other in a tweet while promoting her second single "Do What U Want," but by then, as good of a point she was making, the public didn't seem to latch on. 
Speaking of "Do What U Want," does anyone remember its feature artist? If you've guessed R&B legend and infamous child molester R. Kelly, you'd be correct. (If not, well, I told you the answer.) While R. Kelly wouldn't be held against his actions until 2019, he was still known as a certified creep and sexual predator back in 2013 (or as the kids call it, big sus). Gaga working with him on a song called "Do What U Want" with R. Kelly? A recipe for disaster, a sad development as the original song's intent was about Gaga holding onto her own mind and heart while critics judge her body. The music video was also cancelled, but after knowing that Terry Richardson directed it (another person with sexual assault allegations) and seeing the leaked clips, it was wise that the video never saw the light of day. 
The above example perfectly showcases how chaotic Gaga's promotion was for ARTPOP. Nothing really made sense (see: SXSW incident above) and the overload of frantic energy turned many casual listeners and even some fans away from Gaga. Gaga herself had said the album displayed a "lack of maturity and responsibility," and, it seems, the listeners had felt the same way. Listeners were tired of Gaga being "wild" and "crazy" and the overexposure definitely didn't help Gaga while promoting this album. Gaga later apologized for working with R. Kelly, saying in a now-deleted Instagram story that she "made both the song and the video at a dark time in [her] life" and that she was "angry and still hadn't processed the trauma [from her own sexual assault] that had occurred". The song was subsequently removed from all retailers, all future versions of the album, and streaming platforms and if you want to hear the song today, there's either the equally great Christina Aguilera version, or you can find it on YouTube (it's really not that hard).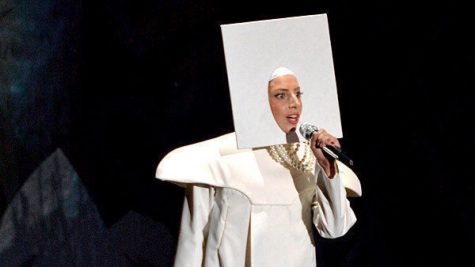 How was the album itself, you might ask? ARTPOP was an album heavily influenced by EDM music and sounds that were out of Gaga's previous caliber. If you asked me, I'd say "Not her best, but it's a wild ride to listen to." A relatively positive review by AllMusic described the album best: "The concept is artful and logical, yet ARTPOP never insinuates or settles in the subconscious," and that was the main problem of ARTPOP. It proclaims to be something extravagant and never-before-heard but when in reality, it's just a solid, decent, EDM-inspired, dance-pop album. Maybe that isn't so bad; it's just the expectations didn't match with the reality.
Now enough rehashing all of its flaws and time to talk about the good bits. Why am I still talking about ARTPOP in 2021, 8 years after its release? Well, many critics now have revisited ARTPOP following Gaga's own tweet claiming she "[doesn't] remember ARTPOP", and they've found that they might've been too harsh on Gaga back in 2013. Vice noted that despite the negative attention, "many of its tracks are very good indeed" and Paper Magazine wrote an entire article defending the album, saying that it was "Gaga at her wildest and most experimental." There is even an article that posits Gaga as an influence on hyperpop, a niche pop genre with artists like Grime, SOPHIE, and Charli XCX that capitalizes on maximalist pop music. Sounds familiar to Gaga's entire brand to me. It seems that ARTPOP had entered a sphere of the public conscience, demanding to be talked about and analyzed like we would with an art piece in a gallery, and a new generation of artists like the three mentioned before have works that are often compared to ARTPOP as they explored similar styles of maximalism.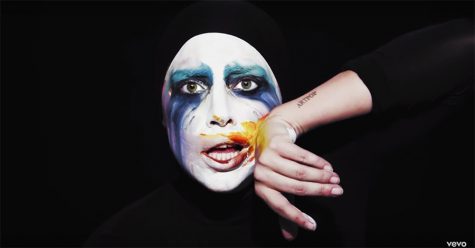 Believe it or not, there was a second volume of ARTPOP in the vault but was never released. When a fan asked DJ White Shadow, an executive producer of ARTPOP, if it will ever be released, DJ White Shadow jokingly replied, "Gotta petition Gaga on that one". As it turns out, the fans did. In early April, Little Monsters (Gaga's devoted fans) trended #BuyARTPOPoniTunes on Twitter for days and even got the album back on the iTunes album charts to No. 2., only behind Taylor Swift's Fearless (Taylor's Version). This renewed interest in the original album, as well as a potential follow-up, did not go unnoticed by major news outlets and even Gaga herself, who later tweeted that the movement "inspired such a tremendous warmth in her heart". DJWS later sent an update, promising fans that he and Gaga will discuss any prospects further following Gaga's filming of her second movie as a starring role, House of Gucci. The album, it seems, has lived on, despite all the negative attention ARTPOP received when it first came out.
While it is uncertain if we will ever hear the elusive ARTPOP Act II, there is no doubt that ARTPOP, for better or for worse, has lived "rent free" in many people's minds. While Gaga continued her shape-shifting career in more low-key avenues, such as acting in American Horror Story: Hotel and A Star Is Born, duetting with Tony Bennett in the jazz album Cheek to Cheek, or singing country-inspired pop in Joanne, ARTPOP will forever be remembered as the album that was truly ahead of its time.
All chart numbers and sales data found from Billboard Magazine and Billboard.com.
About the Writer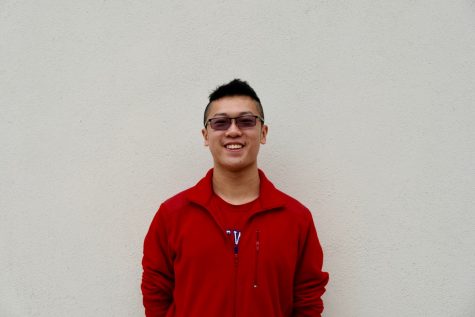 Derek Wong, Editor-In-Chief and Media Coordinator
Derek Wong is a senior who likes discussing hot topics relating to politics and the entertainment industry. He frequently participates in Model UN, loves...