Our Vice-President Elect: Kamala Harris
Kamala Devi Harris, born in Oakland, California on October 20, 1964, is an American politician and attorney who is the current junior United States senator of California and is set to be the vice-president of the United States alongside President-elect Joe Biden on January 20, 2021. She will be the first female vice president and the highest-ranking female elected official in United States history and also the first Asian American and African American vice president. 
Family
Her mother, Shyamala Gopalan, a biologist whose work on the progesterone receptor gene stimulated advances in breast cancer research, arrived in the U.S. from Tamil Nadu in India in 1958. She was a 19-year-old graduate student in nutrition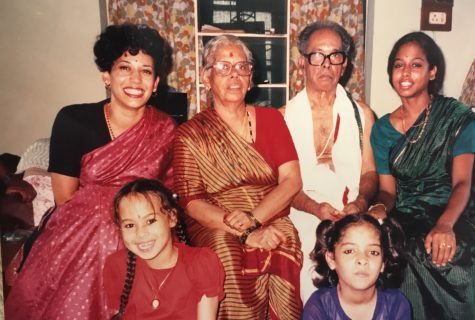 and endocrinology at the University of California, Berkeley, and Gopalan received her Ph.D. in 1964. Her father, Donald J. Harris, is a Stanford University professor emeritus of economics, who moved to the U.S. from British Jamaica in 1961 for graduate study at UC Berkeley. He received a Ph.D. in economics in 1966. Along with her younger sister, Maya, Harris lived in Berkeley, California,  on Milvia Street in central Berkeley, then a duplex on Bancroft Way in West Berkeley, an area often called "the flatlands" with a significant black population. 
Early Career
 In 1990, Harris was hired as deputy district attorney in Alameda County, California. In 1994, she was appointed to the state unemployment Insurance Appeals Boards and, later, the California Medical Assistance Commission. In 1998, Terence Hallinan recruited Harris as an assistant district attorney. She became the chief of the Career Criminal Division, supervising five other attorneys, where she prosecuted homicide, burglary, robbery, and sexual assault cases. In August 2000, Harris found a new job at San Francisco City Hall, working for city attorney Louise Renne. Harris ran the Family and Children's Services division representing child abuse and neglect cases. 
District Attorney of San Francisco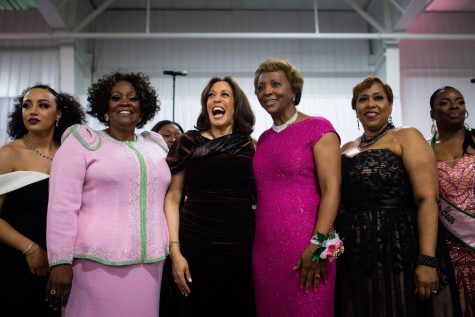 In 2002, Harris prepared to run for District Attorney of San Francisco against Hallinan and Bill Fazio. She was the least known of the three candidates but persuaded the Central Committee to withhold its endorsement from Hallinan. Harris and Hallinan advanced to the general election runoff with 33 and 37 percent of the vote. In the runoff, Harris promised to never seek the death penalty and to prosecute three-strike offenders only in cases of violent felonies. She ran a "forceful" campaign assisted by Willie Brown, Dianne Feinstein, Aaron McGruder, Eddie Griffin, and Chris Rock. Harris won with 56 percent of the vote, becoming the first person of color elected as district attorney of San Francisco.
Attorney General of California
About two years before the 2010 California Attorney General election, Harris announced she planned to run. She also stated she would only run if then-Attorney General Jerry Brown did seek re-election. Brown instead chose to run for governor, and Harris consolidated support from prominent California Democrats. In the June 8, 2010 primary, she was nominated with 33.6 percent of the vote defeating Alberto Torrico and Chris Kelly. On November 4, 2014, Harris was re-elected against Republican Ronald Gold, winning 57.5 percent of the vote to 42.5 percent.
This is a very exciting time for many Americans. Kamala Harris has the chance to voice her opinions and have a major influence on the President-elect Joe Biden. 
About the Writer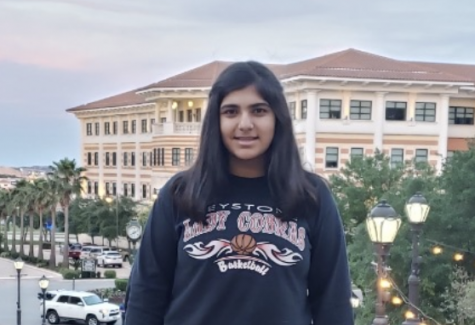 Sarah Malik, Staff Writer
Sarah Malik, a current sophomore, has attended Keystone for 11 years. She loves to spread awareness and share her own experiences in the pieces she writes....