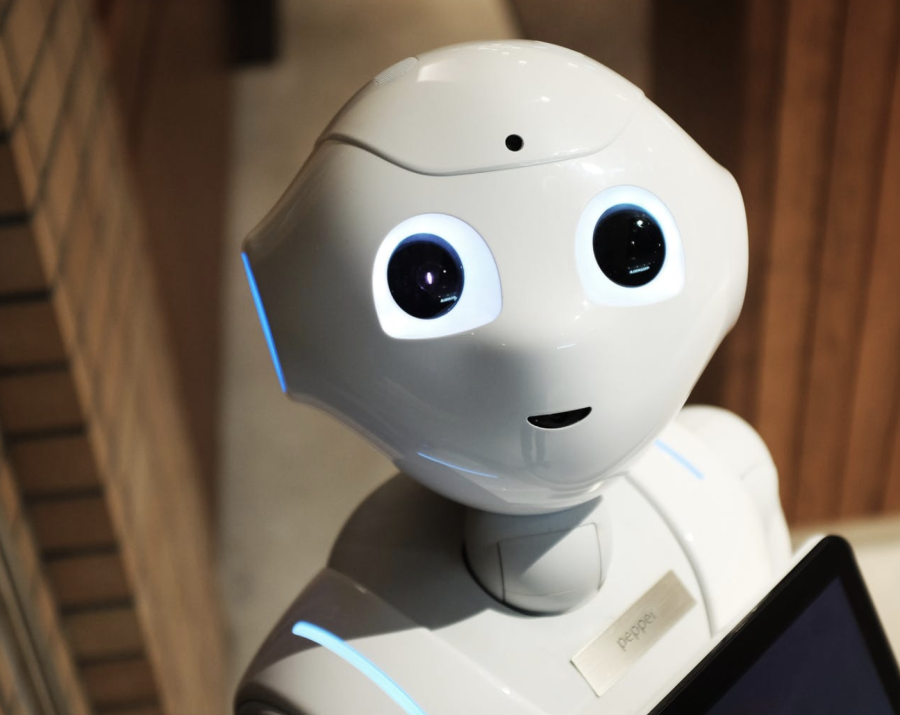 This summer, every afternoon, I would open my computer to the dim light of my computer and work on developing a curriculum. At 6:00 PM, I would log onto Zoom to teach my newly piloted summer program to children all around San Antonio.
This program was a brand new initiative I started as part of the organization I founded in tenth grade, Women in STEM Empowerment (WISE). Before, I focused on writing blogs and streaming on Twitch, teaching fun and relevant free lessons for students and standing as a strong high school female voice in computer science. This summer, I expanded on that by offering free week-long summer camps teaching students how to program.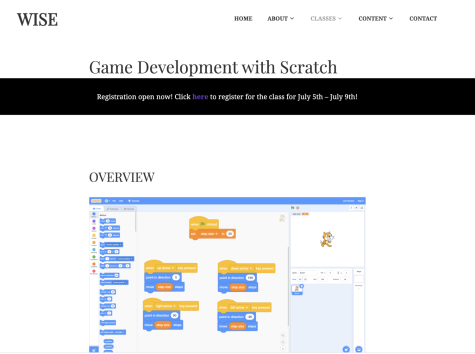 Instead of the standard computer science (CS) class, I focused on making my camps an introduction to different fields of CS, giving students hands-on experience with creating code in whatever interests them, and leaving time at the end of each class for students to customize and experiment with their creation. I wanted students to truly "own" whatever they create so they share their program with others around them, further spreading a love for STEM and programming. 
I ended up offering two types of classes: Game Design with Scratch and Discord Bot Development with Python. The first class taught lower school students the fundamentals of programming with building Scratch games with the final project of building personal games. There, we explored the basics of Scratch, creating avatars and backgrounds, and we created multiplayer games like dinosaur soccer. We also explored extensions, creating games like popping balloons with your hands. 
In the second class, students learned how to build and host Discord bots with Python. We build both text and voice bots, creating spam bots to learn about for loops and functions and music bots to learn about interacting with text files. The final project was creating a personal Discord bot, either as a game bot, the preferred anime bot, or anything else. Having binged the famous volleyball anime during the summer, I created a Haikyuu!! bot. During the award ceremony, I gave two certificates to students: one with their name and another with their bots' name.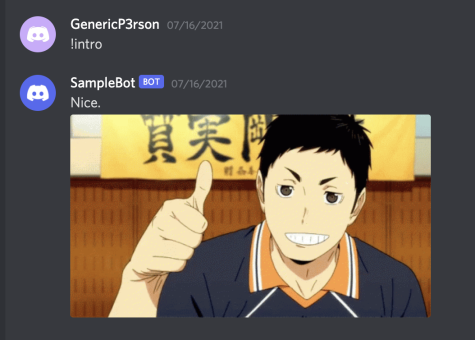 The results of this endeavor? My first class was filled within 24 hours of release, leading me to offer multiple offerings of the same class. Having marketed my classes to a primarily female audience, all of my classes were at least 50% girls, and they were all filled out! This program was able to influence people from kindergarten to college, and I hope to spark interest in Computer Science early for students to consider pursuing it professionally.
This upcoming summer, I hope to expand the program further, teaching more topics. If there were more weeks in summer, I had curriculums planned out for graph technologies, virtual reality, web development, and more! I look forward to another summer of sharing the power of computer science with my peers to prepare for the data-driven world.