Financial Aid and Merit Scholarships
Growing up with my immigrant family, I grappled with the financial aid process independently. None of my family members had attended a typical 4-year university, and the "colleges" my parents attended no longer exist in China. When it was my turn to start the college search process, navigating the financial aid and scholarship process was difficult because I had no understanding of taxes, scholarships, or bank statements. However, for students honing their own financial path, planning their college list, or hoping to learn more about scholarship opportunities—I aim to highlight those resources. 
Types of Financial Aid
According to Finaid, there are four types of financial aid: scholarships, grants, loans, and work-study: scholarships are "free money" to pay for school; grants are given to students who demonstrate financial need; loans are funded by the government or private lenders; and work-study programs are flexible part-time jobs for students to pay for college. 
FAFSA
If a student plans to apply to a private or public university, you will encounter the FAFSA, CSS Profile, and IDOC. The FAFSA stands for the "Free Application for Federal Student Aid," and the form will grant need-based awards that a student doesn't need to pay back. FAFSA will determine a student's eligibility for federal work-study, grants, and student loans. The deadline, which changes each year, to submit your FAFSA to Texas schools is usually around January or February depending on the school. According to College Vine, the FAFSA will require a W-2 (household's annual wage), bank statements, any other records of income, and a social security number. Through this information, students would receive their Expected Family Contribution (EFC), and institutions can determine financial aid awards through FAFSA's EFC.  I recommend all students to apply, regardless of perceived annual income. 
The CSS Profile
Administered by the College Board, the CSS Profile only applies to certain schools. For example, the University of Texas at Austin (UT) and the University of Texas at San Antonio (UTSA) don't require a CSS Profile application. To most private schools, a student would need to submit both the FAFSA and CSS Profile around early February. The main distinction between the two is that the CSS Profile awards institution-based aid while FAFSA awards federal aid. The awards are pretty complex if a student is applying to many schools, so it's important to keep an organized chart of each school's requirements, the award amount, the award type, and the additional scholarships you may apply for outside of institution-based aid or federal aid, such as the Burger King Scholarship or Valero Bowl Scholarship. The CSS Profile asks the usual information, and it costs $25 to submit the first application and $16 for each additional school. The fees add up, and it is important to note, not just general CommonApp or ApplyTexas fees, but financial aid application fees as well.
IDOC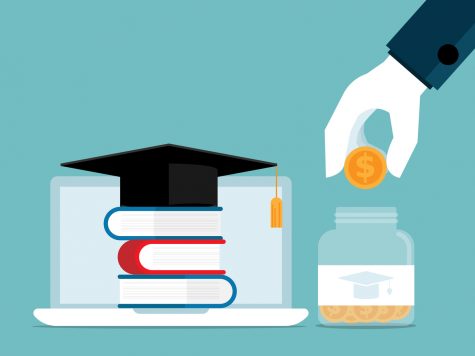 IDOC, or the Institutional Documentation Service, is also regulated by the College Board. It's a document upload site where tax and verification forms are submitted. Not all schools use IDOC, but after filing the CSS Profile, the College Board will list which schools require document upload. For example, Barnard College doesn't require IDOC. A Barnard applicant would upload necessary documents directly on the student portal (which a student will access after submitting the Common Application). In contrast, schools such as Dartmouth and CalTech require IDOC. It's also extremely important to upload documents early because it takes a few business days to get verified and submitted. Another important tip is to read the fine print on college financial aid requirements. It seems obvious to read all the details, but if a student is applying to more than eight colleges, it is easy for information to slip. Some schools require the IDOC and a document upload on their site directly. Each school is different, and it is essential to keep track of everything. 
Colleges with Great Financial Aid
A new study surveyed 1,244 U.S. Colleges by Student Loan Hero, and the website lists schools that offer the most financial aid. The average financial aid package in the list was $47,895 annually, and 46 of the colleges promise to meet full-demonstrated needs. Some of the colleges on this list include Columbia, Yale, Williams, Amherst, Harvard, Vassar, Webb Institute, Duke, University of Chicago, and Colgate. There are plenty of lists from Student Loan Hero, Prep Scholar, U.S. News, Princeton Review, and Great Value Colleges, and a student can easily find colleges that offer full financial aid with no loans. At Stanford and Princeton, for example, the institution gives grants, not loans and promises full-tuition assistance for families earning less than $150,000 with typical assets. Each college has its own policy and promises, and students should consider certain schools for their financial aid programs. Nobody should pay the sticker price if a student demonstrates need. For more accuracy, Keystone encourages students to try financial aid calculators on My Intuition, and many colleges have in-depth calculators on their websites.
Colleges with Great Merit-Based Scholarships 
From my personal experience, Southern Methodist University (SMU) and Trinity University are great colleges in Texas with amazing automatically considered merit-based scholarships. For example, SMU offers academic-based, departmental, church, and miscellaneous scholarships such as a full-ride President's Scholars Award, a full-tuition Hunt Leadership scholarship, and an automatically considered Provost Scholarship of a grand total of $120,000.  The President's Scholar Award has another application after acceptance into SMU, but it covers full tuition, general student fees, transportation for study abroad, and sometimes on-campus residency and meal plan charges.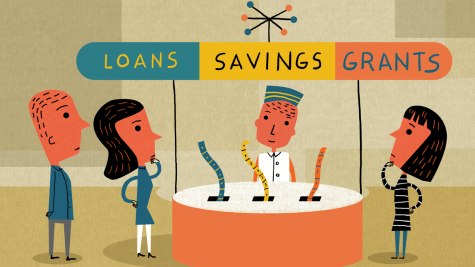 Trinity University also offers multiple merit-based scholarships with automatic consideration. The Murchison Scholarship ranges from $18,000 to $30,000 annually, and students who qualify for Murchison can apply for the full-tuition Trinity Tower scholarship, which has a separate application process after admittance. This is important: a student must apply to Trinity through Early Action to be considered for the Trinity Tower competition. Noting the application requirements to be considered, I made sure to apply to Trinity early action.  Trinity also offers scholarships for students in sciences, humanities, community service, and arts, so there is a scholarship for all talents and specialties. In some cases, Trinity might be a less expensive option than attending a state university. 
Outside of Texas, 99% of students attending Ursinus College receive financial assistance in the form of scholarships and grants. The Zacharias Honors grants students with academic achievement and leadership $40,000 annually, and students who earn an SAT above 1250 or 28+ on the ACT and an unweighted GPA of 3.85+ are guaranteed the Ursinus Gateway Scholarship of $35,000 annually. Another example, Angelo State University has the prestigious Carr Scholarship. Students who meet a standardized testing or GPA requirement automatically receive thousands of dollars. National Hispanic Scholars and National Merit Finalists can find schools that automatically offer full-tuition scholarships–just for scoring high on the PSAT! Boston University offers $80,000 to those scholars; Florida State guarantees a full-ride and admittance into their Honors program; and the University of Alabama gives a full-tuition up to five years, four years of on-campus housing, $14,000 stipend, $2,000 allowance for research and study abroad, and $1,000 for technology enrichment! There's an entire list of scholarships for scholars at College Kickstart. Finding lists of colleges with the best-merit scholarships is simple, and there are so many opportunities and resources students should research. 
Some specific schools such as Cooper Union for the Advancement of Science and Art or Franklin Olin College of Engineering automatically give all accepted students merit-scholarships. Cooper Union gives $22,275 annual scholarships to all its undergraduate students, in addition to financial aid. Olin College's Olin Tuition Scholarship awards all admitted students more than $100,000 total, as well as promising to meet full-demonstrated needs. At Pratt Institute, an art school, they offer a full-ride scholarship of $600,000 total to cover the entire undergraduate experience for two African American students, funded by Balenciaga and the Black Alumni of Pratt Partners. There are so many schools with amazing merit scholarships. Having affordable options for private schools is an option to consider. 
Lastly, the following offer plenty of hefty merit-based scholarships: Boston College (full-tuition), University of Rochester (full-tuition), Boston University (full-tuition), Tulane University (full-tuition), American University (full tuition), Barry University (full-ride), Fordham University (full-ride), Stevens Institute for Technology (full-tuition), Syracuse University (full-tuition), University of Buffalo (full-ride), University of Pittsburgh (full-ride), Drake University (full-ride), Illinois Institute of Technology (full-ride), Miami University (full-tuition), and much more listed on Prep Scholar. 
Conclusion
I hope this article offers inspiration for a student's college list, and if a student has any specific questions, Mrs. Christiansen is a great resource! I have met many applicants who regret not applying to SMU or Trinity because they believed that they "would never go." However, it is safe and smart to have all options open. I recommend making a college list, describing each eligible scholarship, recording the financial aid/scholarship deadlines, and reading all the fine print! 
About the Contributor
Allison Wu, Co-Head of Media and Coordinator/Co-Student Life and Culture Editor
Ali Wu, a senior, is excited to represent art in the Keynote with Siona this year! She aims to connect the Keystone community through writing and comics!...