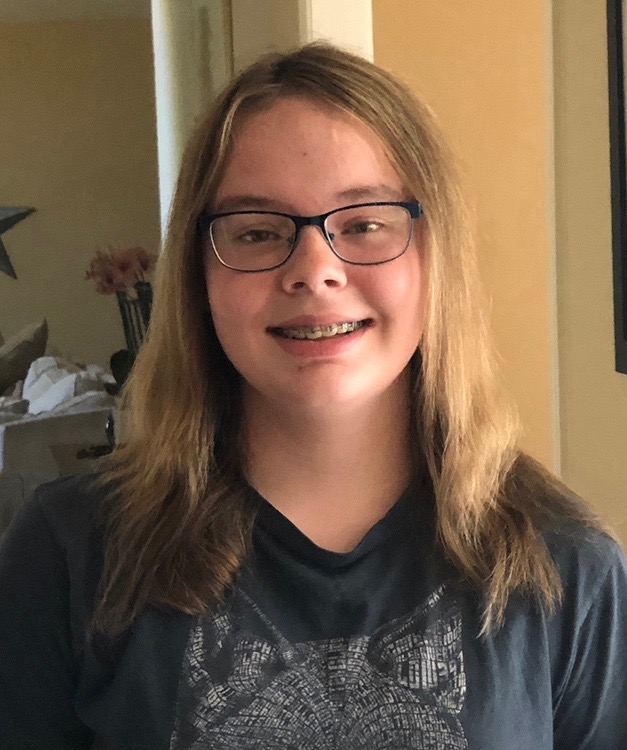 Thin frost formed on the window panes as the cold January air came to take its stay. Inside, however, four girls were cuddled up with blankets, pizza, and plenty of fizzy sodas. Putting the disk in the DVD player, we sat down to watch a history channel documentary on Latin American Revolutions for our AP Spanish class. The topic itself was intriguing, but the execution of the topic was not. Within ten minutes, we were watching Tall Girl on Netflix, laughing at the dialogue, and hungrily downing our pizzas and sodas. A little over a month later, the pandemic hit, and we were forced to remain in our homes. I am glad that I got to spend that cold January evening with my three classmates before we were forced to quarantine. However, I am especially glad I got to spend that time with Allison Wivagg, one of the kindest, selfless, and most light-hearted people I know. 
Before coming to Keystone in fourth grade, Allison lived in Wimberly, Texas where she attended a small private school in a rural area of town. She has fond memories of nature hikes every Friday and the school's expansive playground. Coming to Keystone, Allison adjusted well to its fast pace and academic rigor. However, she highlights the stark difference and large transition in environment between her elementary school in Wimberly and her experience here at Keystone.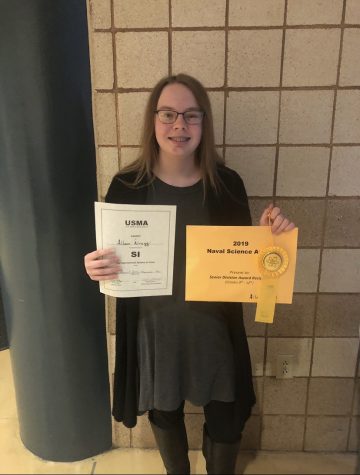 Now, years later, as a Keystone Senior, Allison has excelled across all academic fields. Her favorite field, however, is biology both with Mr. Howk as a freshman and with Mrs. Steinhelper as a senior. Her experience in biology comes directly from the lab, as she has been an avid Science Fair participant since seventh grade. Chatting with Allison over Zoom, she claimed that "Science Fair has been a pretty important part of my life, as I have spent a lot of time on my projects throughout the years." Every year, through her hard work and endeavor, she has advanced to the state level competition with projects that range from using worms to fruit flies. All her projects have been under the Medicine and Health Category and are heavily based on statistics; however, her favorite project was performed during her sophomore year of high school. Titled "Generational Results of Drosophila melanogaster After Being Theoretically Edited By CRISPR," Allison explored a simulation of CRISPR, a gene-editing technology, which produced expansive results. This enabled her to partake in the statistical analysis of fruit fly breeding patterns while pairing and studying flies with different genetic mutations. This year, Allison hopes to continue her participation in Science Fair. With the prospect of the competitions taking place virtually, Allison plans to create a project that does not depend on a laboratory setting but instead emphasizes statistical and data analysis within biological research.
Outside of Science Fair, Allison is also an active participant in Robotics Club and Dungeons and Dragons. She participated in the Robotics Club from freshman to junior year with her teammates Jackie, Corinthian, and Ciarenn. However, this year as everything has moved online, Allison has chosen not to participate in the Robotics Club and instead focus her attention on her other activities. Joining the Dungeons and Dragons Club the second semester of her freshman year has given Allison an enjoyable break on Friday evening. There, she gathers with a group of students and participates in the fun and liveliness of role-playing.
Outside of classes and clubs, Allison spends her free time painting. For the past couple of years, Allison has been selected by Keystone to display her artwork at the Independent Schools Association of the Southwest (ISAS) Art Fair, and, prior to the pandemic, Allison used to attend weekly art lessons. In addition to painting, Allison plays a variety of role-playing and action-adventure video games as well as spending time with her dog, named Lady, and her five cats, one of which is still a kitten.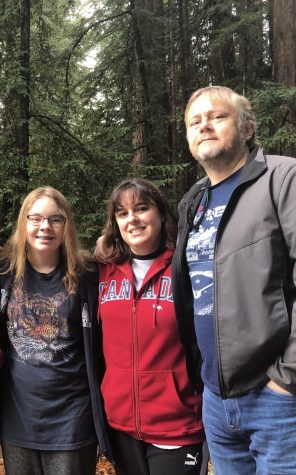 Allison states that the greatest impact on her life has come from her parents. Allison's parents enrolled her at Keystone and exposed her to the diversity of the student body, rigor of the academics, and the breadth of knowledge that permeates the environment through teachers and alumni. In addition, Allison's parents have contributed greatly to her personal growth and have always supported her endeavors, whether it be through academic classes, science fair projects, or college applications. 
In ten years, Allison hopes to continue living in Texas after graduating from college. She emphasizes the importance of living in close proximity to her family and friends. She hopes to land a job where she can participate in biological research and statistical analysis within the medical field.
Like Allison, Marie Curie is a hard-working woman of science. Curie once said that "We must have perseverance and above all confidence in ourselves." As Allison embarks on her senior year, she is closing the door to one phase of her life and opening the door to the next phase of her life. Through this newly opened door, she will have endless opportunities, yet she will also have to persevere and show valor in the face of rising challenges. Through Allison's creativity, passion, and ingenuity, I have confidence that these opportunities and challenges will shape her into the person she is meant to become. Through hardwork and perseverance, Allison will positively shape her world in unimaginable ways. We wish Allison luck in her future endeavors, and we are looking forward to what the future brings her.